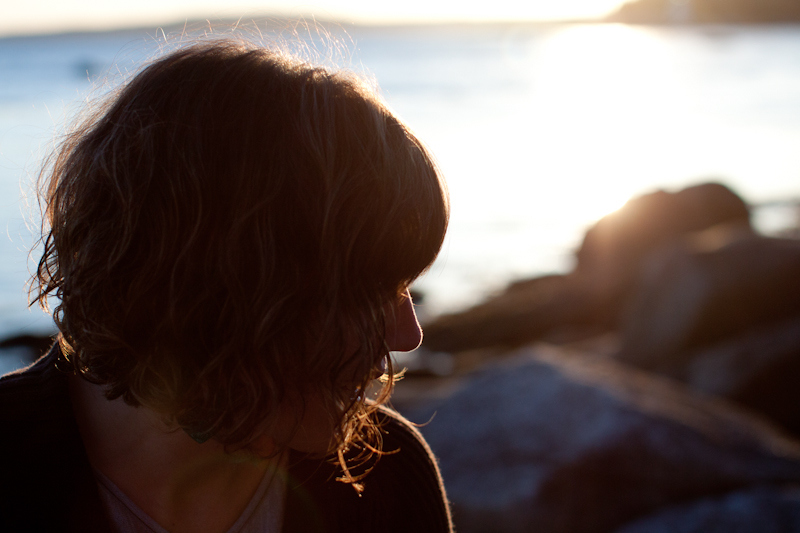 Six hundred and forty-four days…Fragmented sleep. Night wakings. Sickness. Teething. Developmental leaps. More sickness. More teething. And so and so forth.
I can't recall what a "full night's sleep" feels like, nor do I remember what I use to do with all my "free time".
I'm bloody friggin' tired, and despite feeling like "how the F am I going to keep doing this?", somehow, I do…even as a new series of shit storms emerge on the horizon. I handle it.
Sure, I'll admit, some of this exhaustion is self-inflicted. I set impossibly high standards for myself and always choose the non-path, path when embarking on new adventures.
To be real though, striving to create a successful small business while also being a super present and engaged momma to boot has been met with resistance. I can tell ya, these two gigs are in direct opposition to one another A LOT. And burnout happens easy enough when you're burning the candle at every damn end.
I know I preach a good game on the momma self care front. But there's also no naivety here about how difficult it is to make time for yourself. I have the occasional bath, with candles and salts. I meditate. I journal. I drink tea. I attend a weekly yoga class. I try to do the things to fill up my cup whenever I can. My self care, like everything else in my life, ebbs and flows.
Lately though, I've been craving a complete overhaul of my self-care regimen. A reprieve from it all. An escape from reality, even if just for one night.
On top of this, I've also been desperately craving community and connection. Being a momma is lonely work and it's doubly lonely when you're running a home-based/e-commerce business.
It's a beautiful thing when the universe conspires to give you exactly what you need at exactly the right time. It also helps when you're a "make things happen" kinda person, like I am.
Not only did I feel ready to leave my son for the first time, but I knew it was necessary.
Immediately, I knew where I wanted to go. The ultimate retreat location just 45 minutes from downtown Halifax. Oceanstone Seaside Resort in Indian Harbour, Nova Scotia.
I'd been there once, years ago with some girlfriends and we had such an amazing stay. We still reminisce about it. There may have been a stupidly, scandalous dip in the ocean in November.
Oceanstone has luxury without being pretentious and provides serenity and calm without stifling.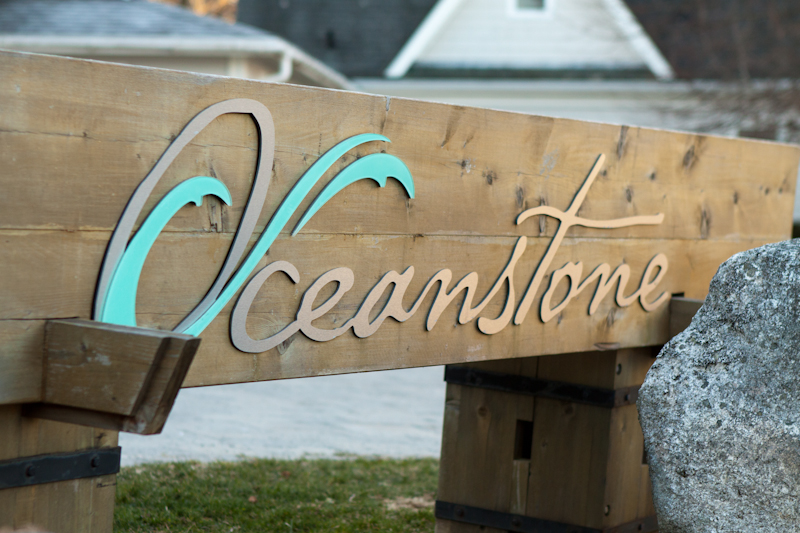 After connecting with Lizzie from Oceanstone (who is completely lovely) and putting feelers out to some of the rad boss moms I know locally, we found our group of six, booked a reservation and fortunately, only had to wait a couple of weeks for our getaway.
It was hard to leave my son. Like the actual act of packing a bag and walking out the door, knowing I wouldn't be back for 24 hours. I knew he would be more than okay with his dad for the night. I knew the world would not implode but it pained a little all the same.
Once we arrived at Oceanstone, I barely thought about how it was going back home. No guilt. No worry.
I mean, c'mon…when your back door steps right out onto the ocean shore – how do you not get lost in that?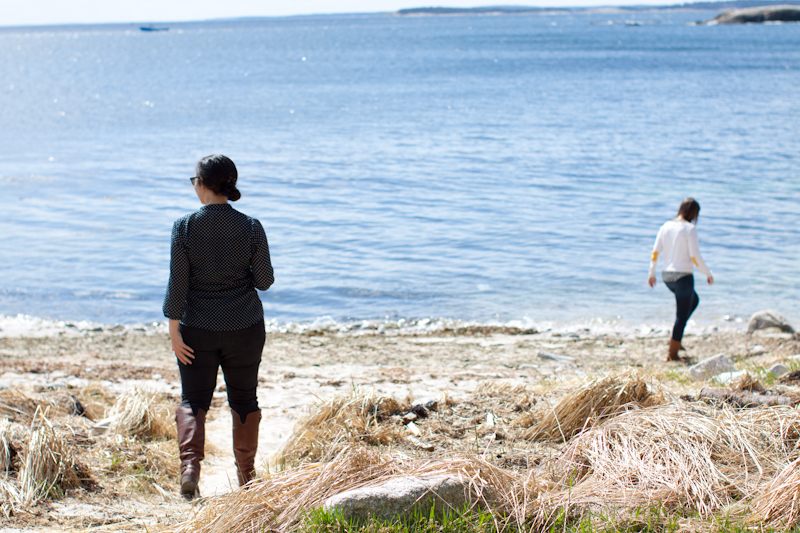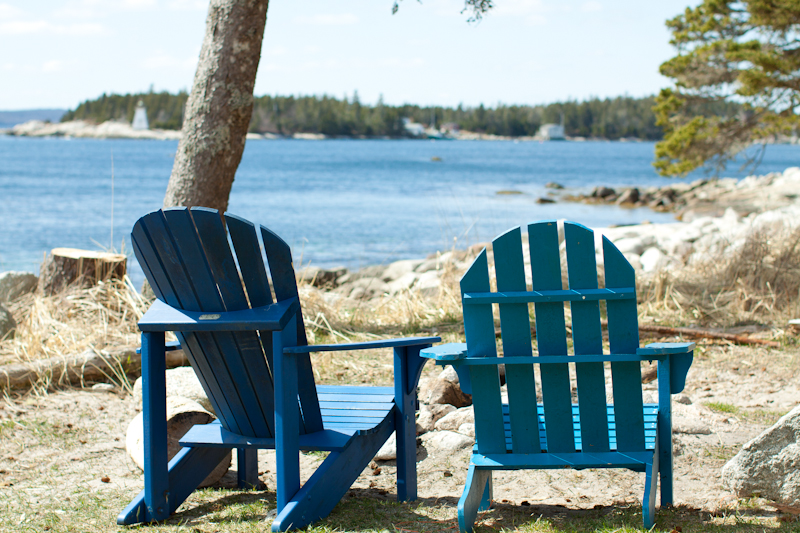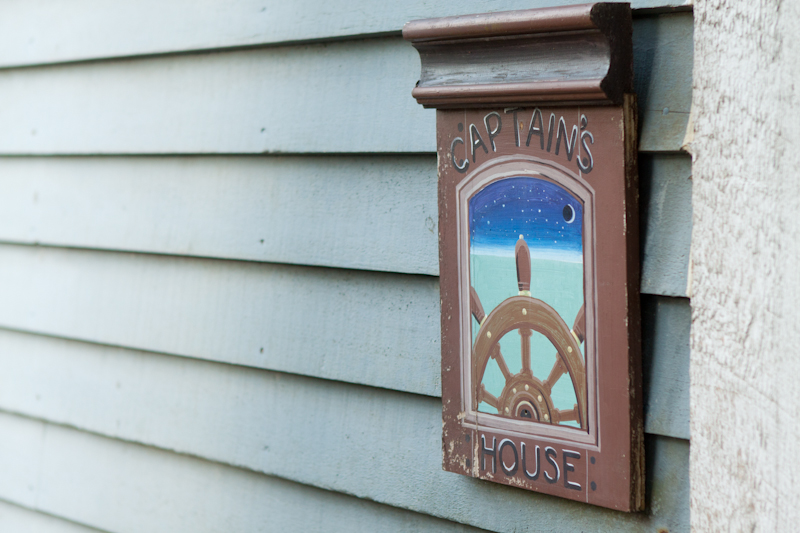 Admittedly, it felt amazingly self-indulgent to be sitting in this beautiful cottage, overlooking the ocean, sipping drinks and connecting and conversing about motherhood and entrepreneurship with five other inspiring business women/mommas.
My blissful ignorance about how things were going back home continued into the evening and into our dinner at Rhubarb (a delightful restaurant that is literally steps away from the cottages). And get this, Rhubarb agreed to stay open just for us because normally they are only open for lunch on Tuesdays this time of the year. How sweet is that, right?! Yay to not having to cook for ourselves!
Oh, and when you come stay at Oceanstone (because you will) and eat at Rhubarb, be sure to order the fish and chickpea salad folks – AMAZING!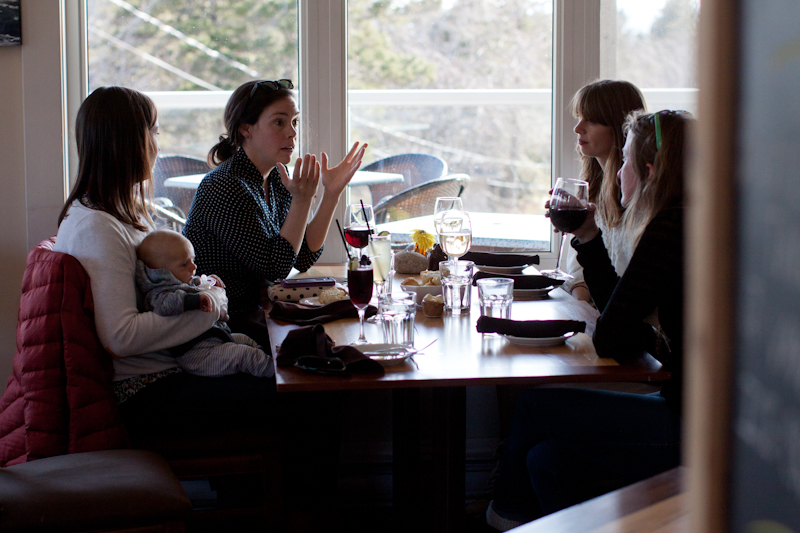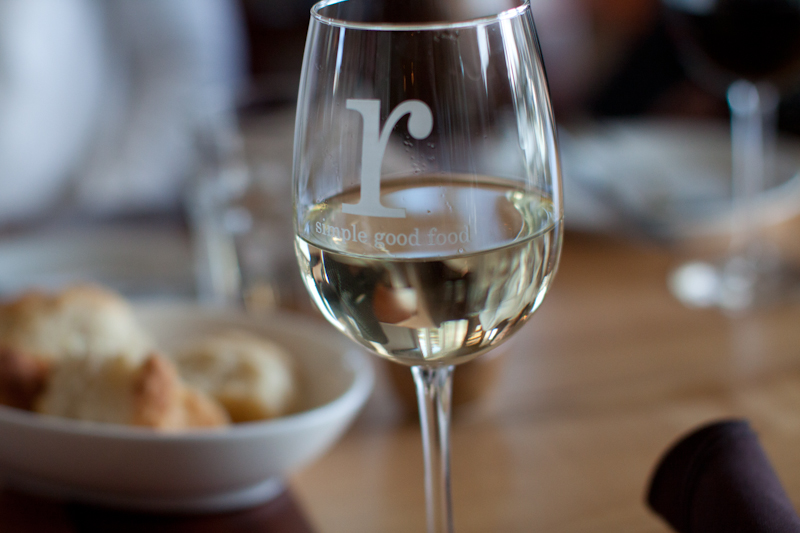 Being so wrapped up in the company and conversation of smart and powerful women was just so good for this here momma. It was exactly the perfect distraction and distance I was needing. It also helped to locate and name the common struggles we have as moms and business women. There is an inherent loneliness in this work. That is for certain. At times, it's crippling and destructive. This is when we must gather and band together because even in the smallest and most unlikely of groups, we will find solace in our many similarities and differences. We will discover that while we are lonely, we are definitely never alone.
Our time together as women is sacred and forever impactful. It can easily be utilized for vent sessions and unloading our demons (a necessary thing sometimes) but we must not take it for granted. After all, its greatest outcome is in cultivating support, advocacy, accountability and friendship. I'm so grateful to these five women for helping me get back to this place and perspective. I'm slowing feeling more grounded in myself again and it is good.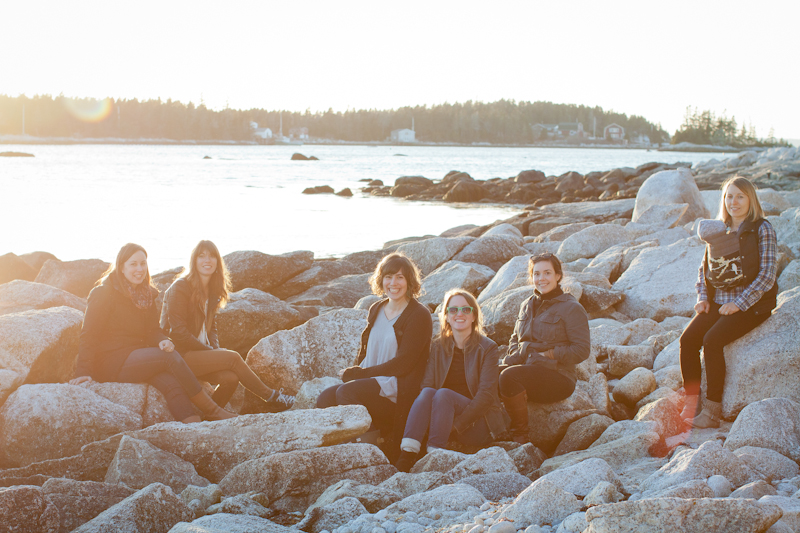 Of course, this sunset also helped. [sigh]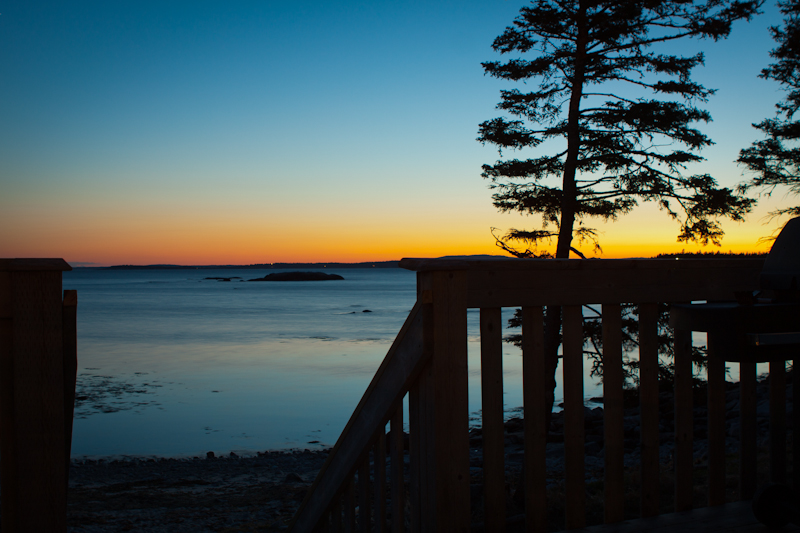 Alas, my temporary lapse in mom worry/separation anxiety ended just as the conversation winded down around midnight and we all parted ways for bed.
Even though I had a giant king bed, all to myself, I wasn't feeling very optimistic about sleep. This retreat had the promise of sweet slumber that I had been fantasizing about for nearly two years. I would be free and clear of toddler limbs jabbing me in the eye sockets, jugular or ribs. No early 6:00 am wake up. It was a gift that I didn't want to squander and yet, it felt all wrong. I lay on my back staring at the ceiling. I could hear my heart thumping in my throat and I felt a heavy lump in the pit of my stomach. I turned from one side to the other and then onto my back again. I wasn't even worried about anything. This was the frustrating part. I just wasn't accustomed to this sort of alone time. It felt awkward and uncomfortable. I took a deep breath and then another and another, until I heard it…
Whoosh. Whoosh. Whoosh.
The gentle movement of ocean waves just outside my window.
Whoosh. Whoosh. Whoosh. Gawd. Talk about a show stopper. Forget the sound machine folks, this is the real deal!
Once I focused in on those gently crashing waves, I was out like a light in less than 5 minutes.
Being an East Coaster, I have always appreciated the ocean. Her proximity eases my mood and soothes the soul. But this. Yeah, this was something extra special because let's face it, she totally saved my ass and transformed a senseless threat of insomnia into a really successful and rejuvenating first night away from my child.
And hey, it helps that the beds at Oceanstone Seaside Resort are hella comfy!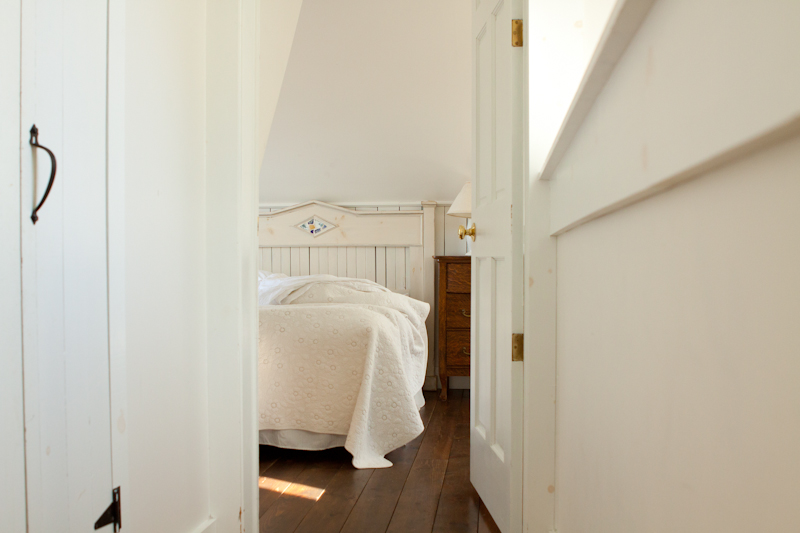 And…I woke to this!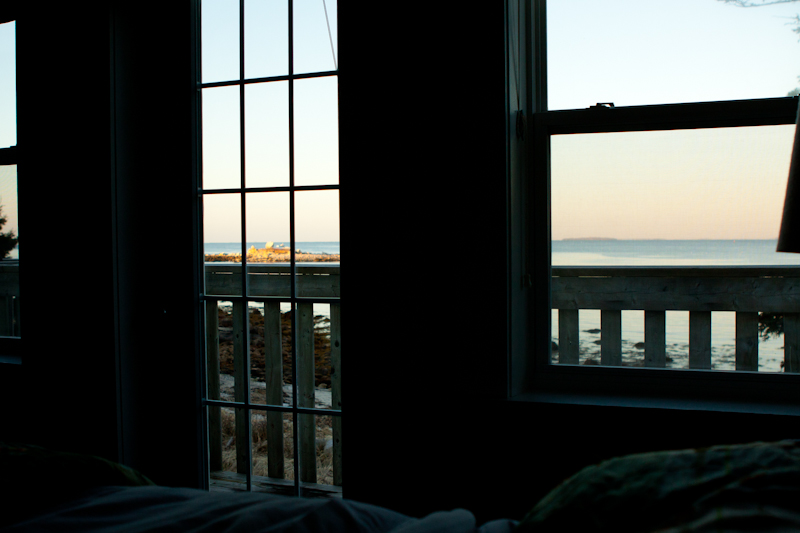 I'm completely bias here but I believe any visit to Nova Scotia or any resident of this province, needs to experience Oceanstone Resort. It would make an ideal getaway for any scenario (e.g. babymoon, anniversary or family vacation). Personally, I'm quite partial to the momma's first night away/women's retreat myself but hey, you make it whatever it needs to be. Just get here.