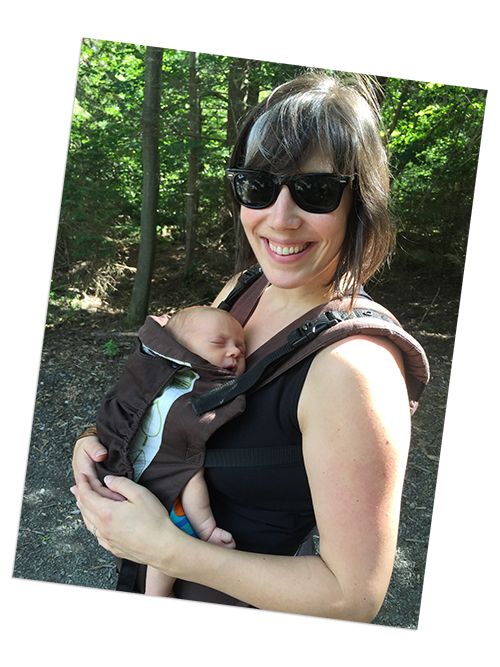 Before I became a mom, I was really nailing the self-care thing. I was eating well, exercising often, meditating, setting boundaries like a boss and enjoying luxuries like pedicures, massages and aromatherapy baths.
Since having my son, my self-care looks, well…a lot different. I don't have time to enjoy the activities I used to engage in regularly. I can't take a bath when I really want one or leave the house on a whim; let alone be on time for an appointment. I certainly don't maintain the same level of personal hygiene and appearance that I once did. I can honestly say my eyebrows have never been this bushy, even compared to my junior high unibrow days.
As moms, our own needs get pushed to the back burner more often than not and yet, we learn to function like this. We adapt to the sleep deprivation, unpredictability and chaos. We persevere because we have to, but also because it's worth it.
I created Oh Mother Care Kits with all of this in mind; knowing moms deserve so much more care and attention than they normally give themselves. I also set out to create a business that reflects who I am and what I value. I have always been passionate about self-care and women's health. I am in constant awe of the amazing things that women do and conversely, frustrated by the ways in which we question ourselves and undermine our great talents and abilities. My hope is that in receiving your quarterly delivery of an Oh Mother Care Kit, you'll be reminded of your strengths and worthiness. These care kits are also intended to inspire a self-care practice that meets you where you're at. It will be there when you find the time to use it; when you need to take a relaxing bath, when you're craving a sweet treat or when you just need a little pampering. I have hand-picked every item in the box. Each care kit is packed with a variety of products that are not only handmade in Canada but they are natural, non-toxic and created with care. These things are important to me and I know they are important to a lot of other women as well.
Oh Mother Care Kits is a labour of love, from one mother to another. An offering of solidarity and maybe even a gentle nod of encouragement to help moms bring a little focus onto themselves. I hope that my care kits find their way to you and that you relish every moment of enjoyment, relaxation and affirmation that they provide.
I would absolutely love to hear from you so please drop me a line sometime and let me know what the Oh Mother Care Kit experience has been like for you. You can get me at nicole[at]ohmother.ca. Feedback and suggestions are always welcome.
Take Care Mommas!
Nicole