Ok, so I'm a little late this year but better late than never, right?!
I know how y'all LOVE a good Holiday Gift Guide and this one is all about celebrating mommas and the beautiful treasures offered up by Canadian makers. YES!
Without further ado, here it is: the ultimate RAD MOMMA'S Holiday wishlist for 2017.
******************************************************************************
First up, (and this maker was featured on last year's list) Pip Robins out of Toronto. But seriously, how can you resist a great bag right?! Functional. Stylish. And Beautifully Crafted.
Pip Robins – Waxed Canvas Tote Bag $179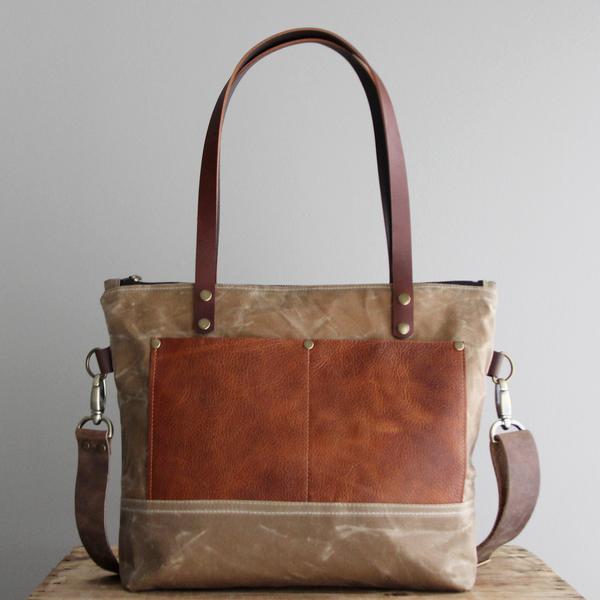 Ment Jewellery – Bronze Arrow Pendant
The maker Rachel Blair-Johns, makes some of my favourite jewellery. She has a style that is so sleek and sophisticated. I'm constantly swooning over her pieces. This bronze arrow pendant is simple but so versatile and easy to wear. It would look fab with a tee and jeans or paired with a simple little black dress. It comes in silver as well as bronze and you can select the chain length that you prefer.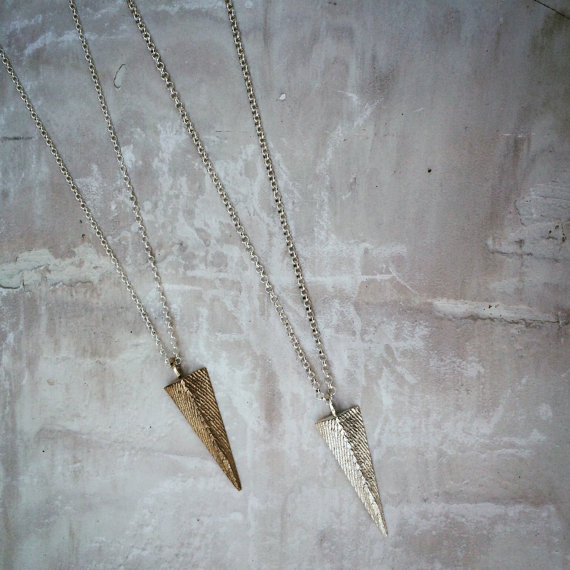 I'm gonna get right to my shameless self-promotion but make it- quick and simple. So much of mom life is taking care of everyone else's needs and often, putting your own on the back burner. Oh Mother Care Kits is all about supporting moms in taking some time for themselves and providing the goodies to make "me time" extra special. This "All-purpose" care package is great for any mom at any stage of motherhood and it exclusively features products from Canadian, small-batch makers. This is a gift that is guaranteed to bring on all those good warm and fuzzy feels. In addition to the Everyday Mommin' Kit, there is also a specialty care kit available for pregnancy and postpartum.
Everyday Mommin' Care Kit – The Ultimate Pampering Care Package for any mom, $99.95
Yet another repeat maker from last year but these one-of-a-kind, handmade slippers are the cat's ass. They are made from upcycled wool and cashmere sweaters (Hello!) and just the ultimate in cozy winter comfort.
Ewe Boots – One of a Kind Wool Slippers, $73.43-125.10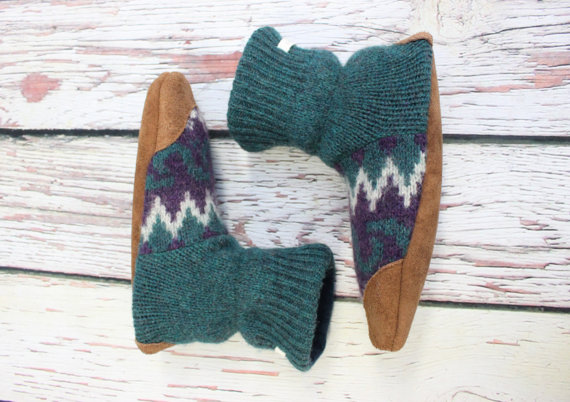 Every holiday season requires that staple little black dress that you wear for festive occasions. It's easily dressed up or down. This one is so great with its fun puffed sleeves and classic fit. It's also made from medium weight french terry, which means its super comfy. In other words, you feel like you're wearing joggers (Amazing!) but you look like a million bucks. This dress could even become your new favourite Netflix and chill attire. Just sayin'.
Hotelle Motelle – Little Black Dress $126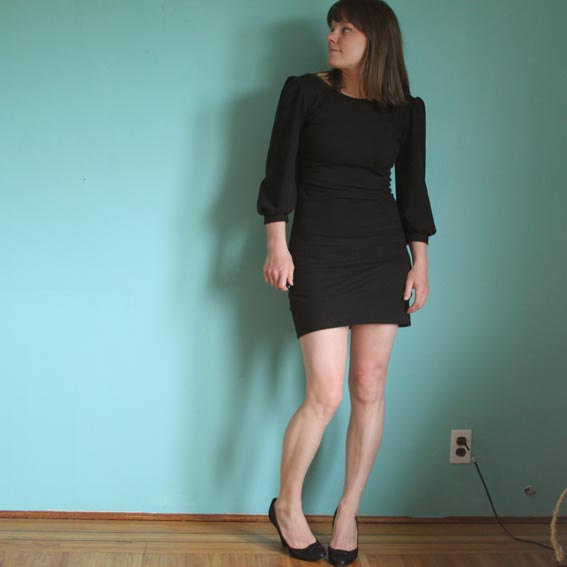 These cards are the perfect stocking stuffer for any yoga lover (beginner to advanced). They're really about supporting women in a home yoga practice that meets them where they're at. The images are hand-drawn but a talented momma artist of two and they depict the diversity of real women's lives and bodies. The cards can be Mixed and Matched to create tons of different yoga flows.
Oh Yoga Cards – Deck of 20 Poses for Home Yoga Practice, $24.95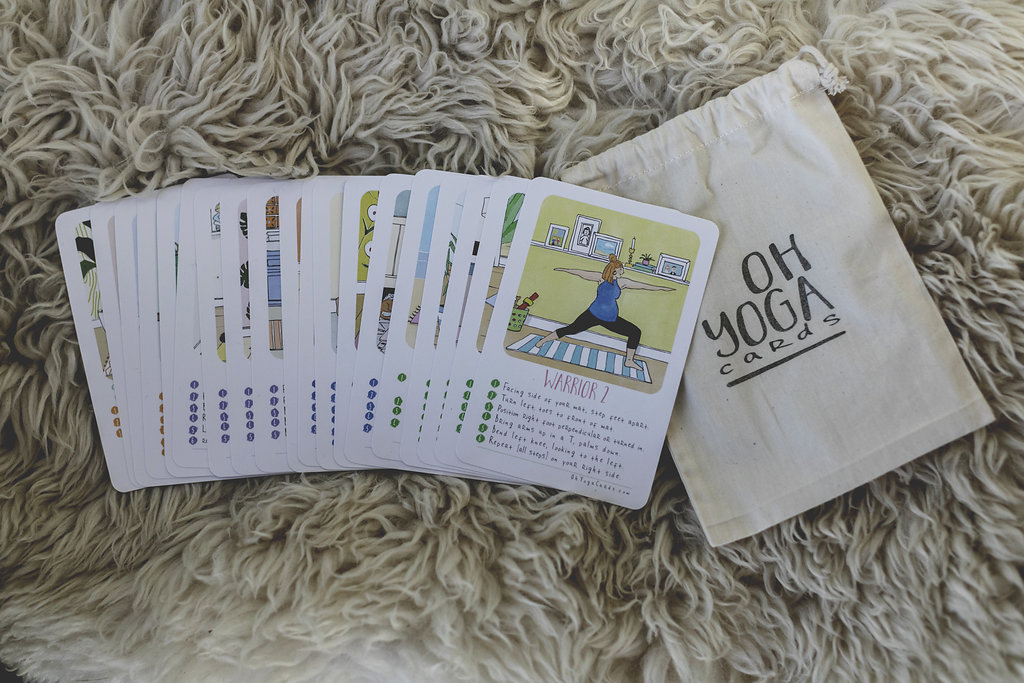 Canadian winter. Yep, these are a necessity and look how gorgeous they are!
Le Bûcheron Urbain – Leather Mittens, $79.99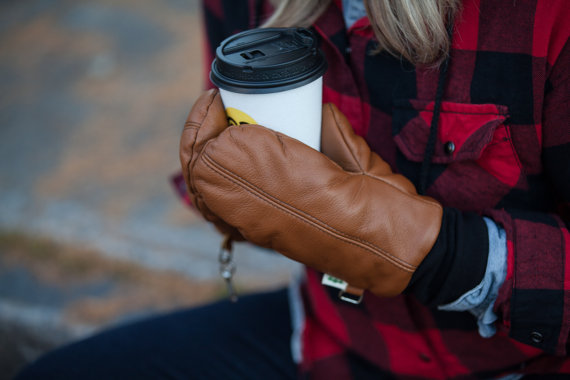 Big, wool sweaters are totally my jam in the cold, winter months. Admittedly, this is a major step up from my favourite, go-to cozy sweater that is at least 2 sizes too big for me and once belonged to my dad's in the 80's. I think this would quickly become a second favourite.
LeRosse – Oversized Slouchy Bulky knit Alpaca/Wool women sweater $197.27-210.26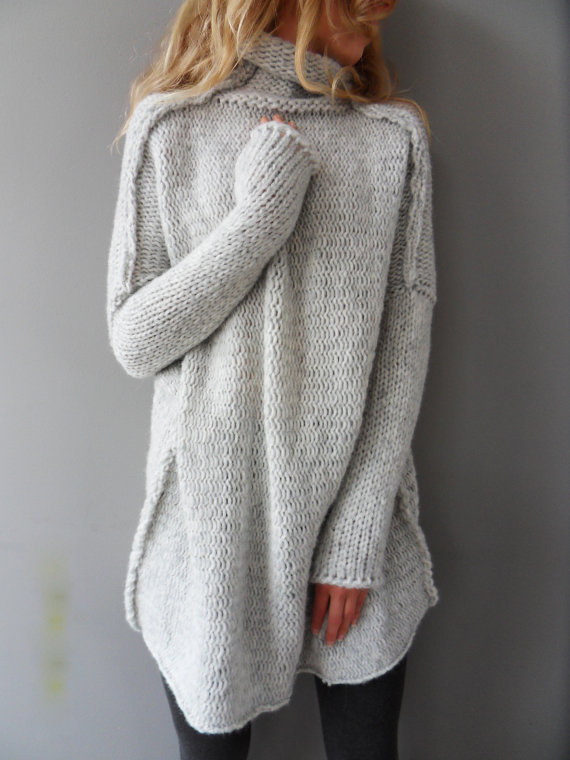 What rad momma doesn't want to drink her coffee from a hand-crafted, merman pottery mug?!? Enough said.
Bread and Butter Pottery – Merman Mug, $40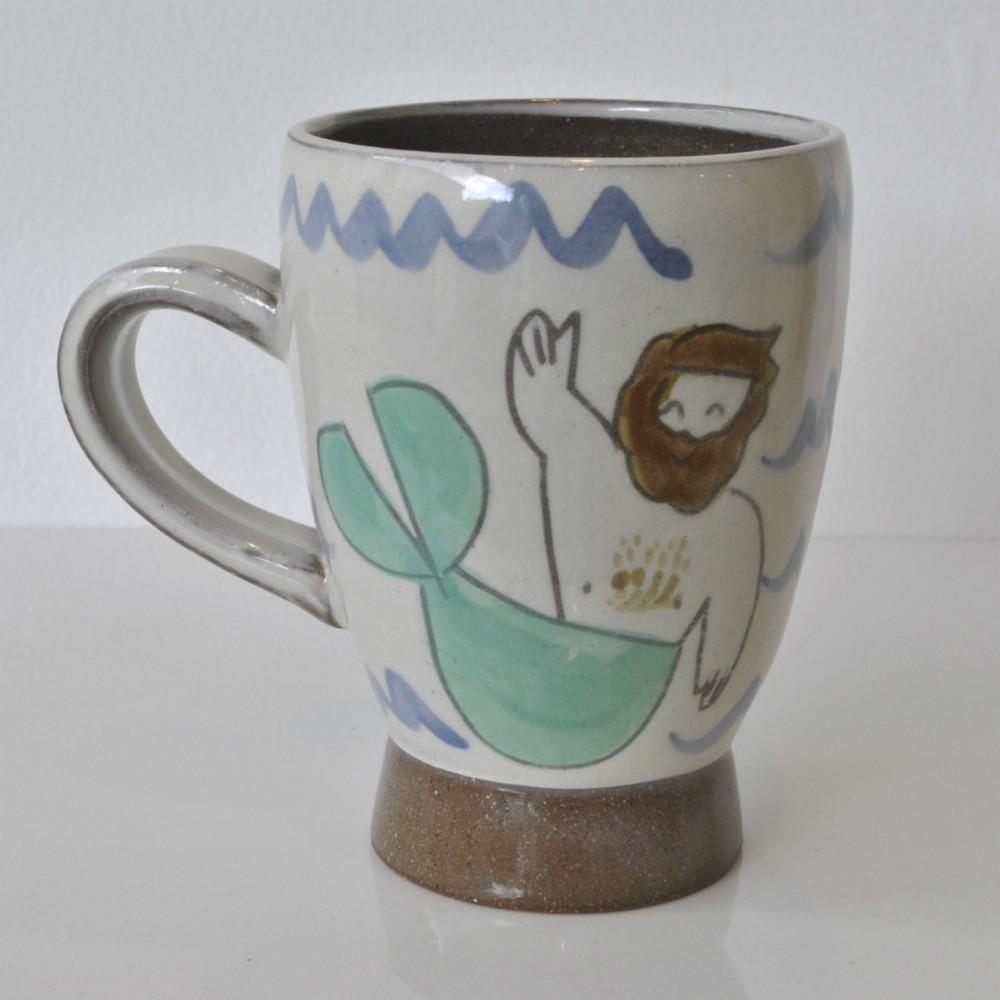 If you're like me, you rock a whole lotta black and greys, so a little splash of colour is a needed from time to time. Admittedly, I love me some mustard yellow. Of course, if you disagree, you're in luck because Exit Workshop makes this great hat in various colours. So we can just agree to disagree. 😉
Exit Workshop – Women's Fisherman Beanie, $40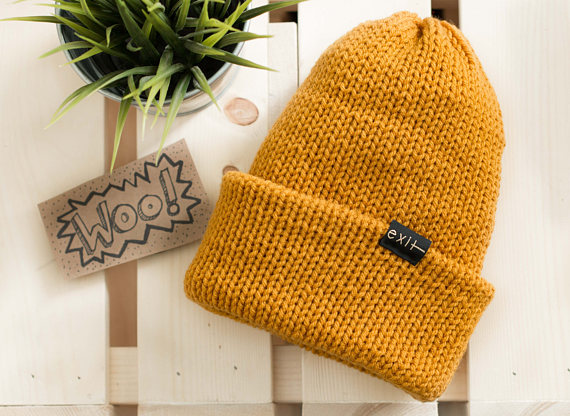 These scarfs are so funky and fresh. They're made in a few different colours but, surprise, surprise, I'm drawn to the grey. This scarf has just the right interest to really pull that "mom look" together. You know that look right? The one that really reveals the truth of the matter which is that you usually have zero time to focus on yourself before you have to rush out the door. It's the comfy tee and leggings look. No judgement. I rock this look constantly and I always appreciate a great accessory that makes me feel a bit more "put together" in spite of it.
Grey Matter Collection – Handwoven Scarf (Steel), $107.98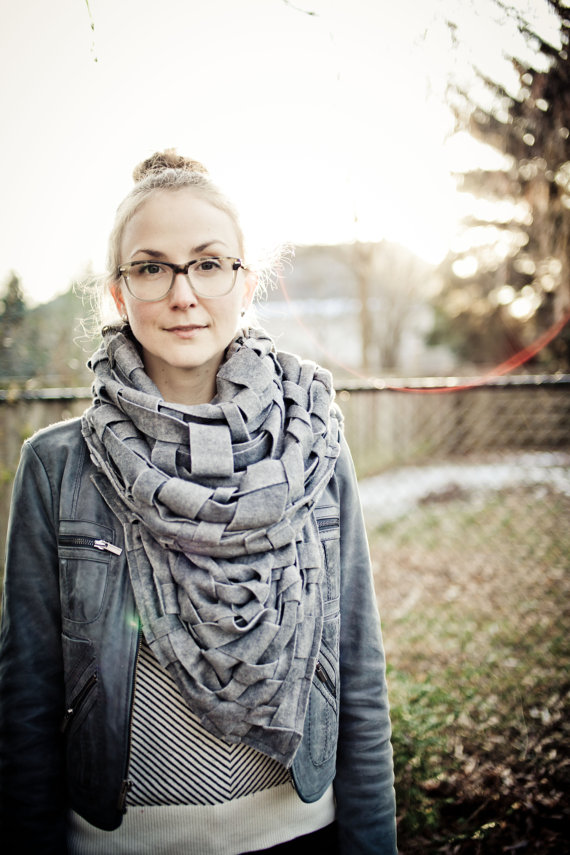 I have one of these beauties and I love it. Not only are air plants super trendy right now but they're pretty practical for mom life. They don't need a ton of attention or care but they can be easily housed in gorgeous terrariums like this one.
Looking Glass Design – Small Hanging Geometric Terrarium, $70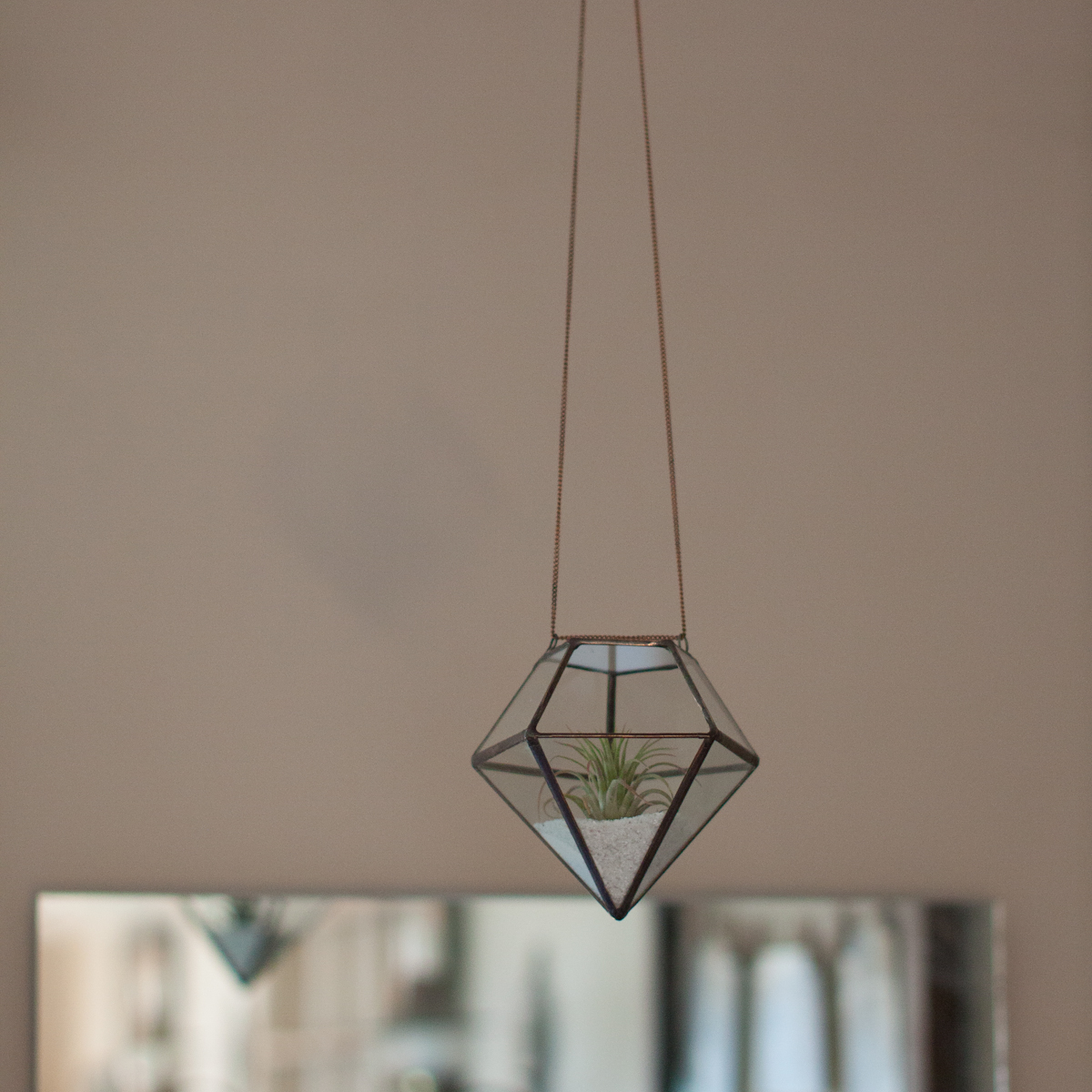 The messaging of these intention-setting cards really speaks directly to mothers, which I LOVE. The artwork is bright and fun. They are sized to 5×7, so you could totally frame your favourites and they would make a lovely gift for any momma on your list, especially those who seek positive vibes and dig meditation or creative visualization.
Estelle Thompson – The Marvellous Mama Deck