There are a few things I know for certain when a new baby is born;
The new mom is exhausted because birth is always a physically, emotionally and mentally draining ordeal.
The new mom has zero time for herself. Like a shower and a solitary trip to the toilet are luxuries.
Visitors will flock in droves with the usual, cutesy baby gifts in hand to cuddle, coo and baste in that glorious new baby smell.
Very few people, if any, focus on mothering the new mother. And this is so crucial.
I started curating beautiful postpartum care packages for new moms because I know how easy it is to overlook self-care, especially in those early months.
Let's face it, mommin' is an intense gig. Sometimes you have no choice but to run on fumes, however, without regular self-care time, EVERYTHING gets exponentially harder.
New moms, especially the first-time ones, are not thinking about this. They're thinking about their babies. I know for me, it was difficult to take my focus away from my newborn (for even a second) to give myself some care and attention. However, it was 100% necessary. Not just for my own mental health but physically too. There is a lot of healing that has to happen in those early weeks/months.
But ya know what? New moms need reminding that their needs matter. They also need encouragement and inspiration. And, it has to be made easy for them, otherwise, it's not going to happen.
Our New Momma care kit (Postpartum care kit) makes it so easy, not only for the new mom who's receiving it but for the gift giver as well.
Our postpartum (New Momma) care kit is available for purchase here in our online shop. You place your order, fill in the giftee's mailing address at checkout and VOILA! We do the rest. We have hand-selected natural, Canadian-made artisan products that are perfect for postpartum healing and care. It is the best gift for a first time or any new mom.
Check out what's inside!
A "Shh Baby is Asleep, Momma is Resting" door hanger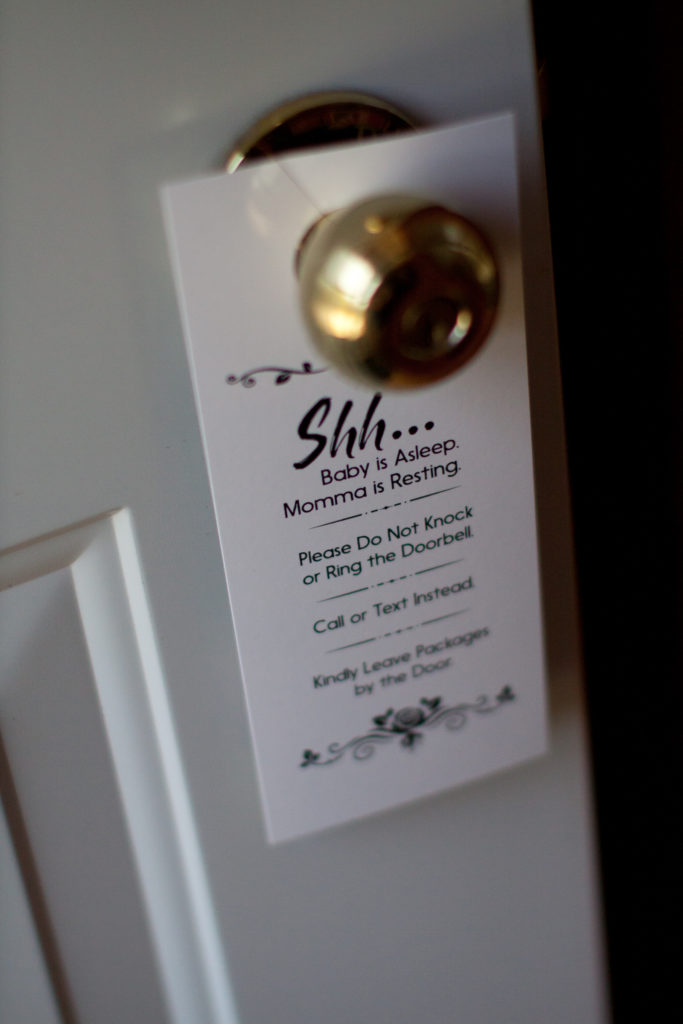 Recipe Card (New Mama Glo Bars), 5 x 7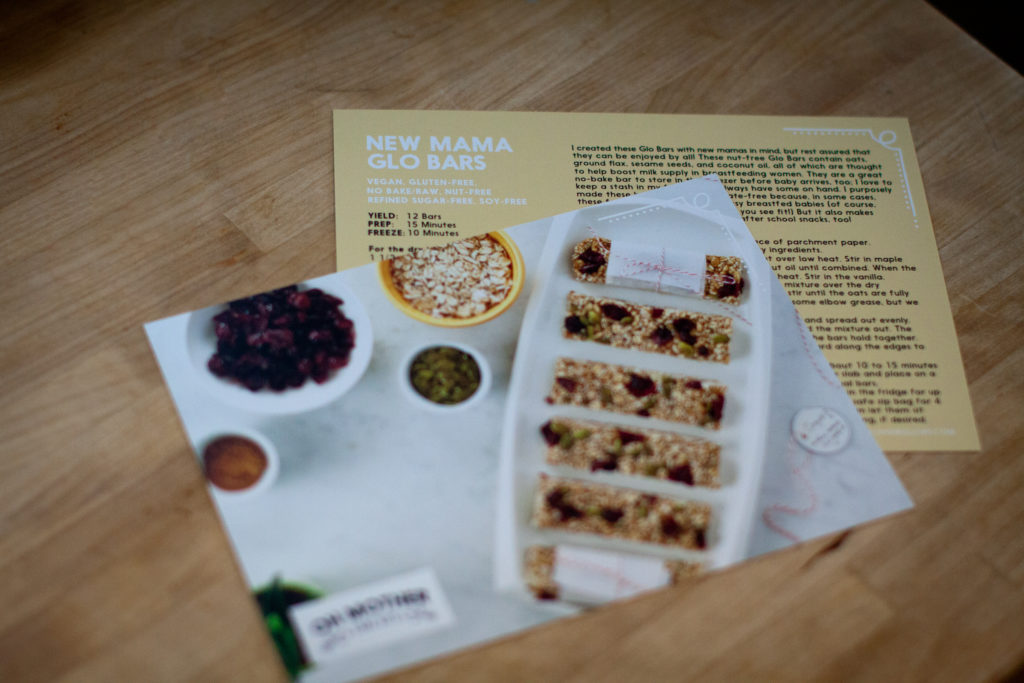 "Hey Wanna Help?" Card for fridge, 5 x 7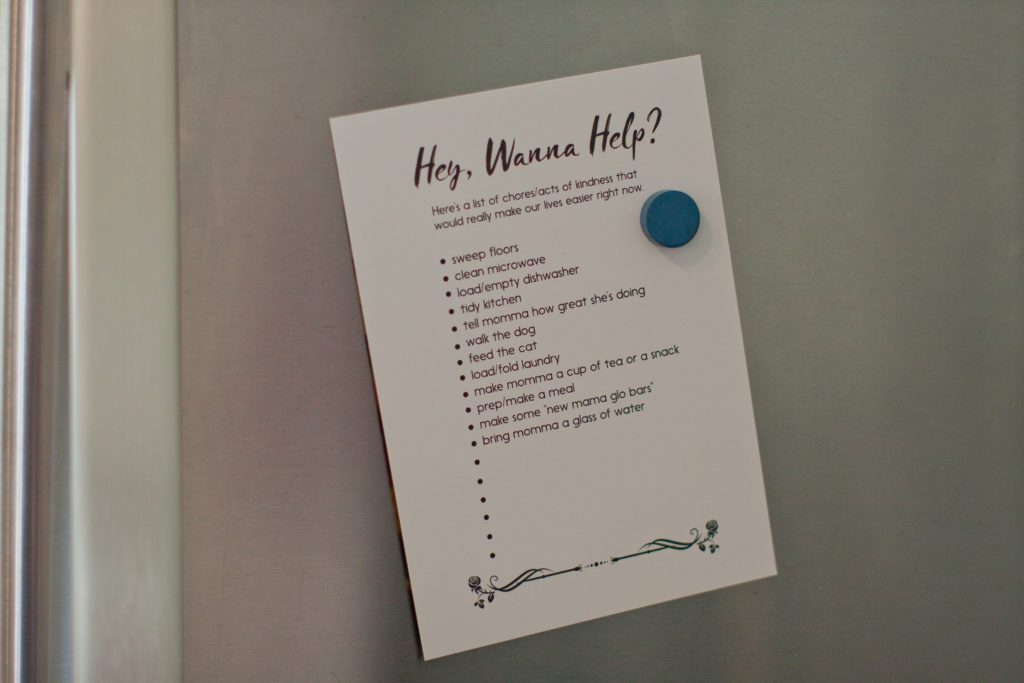 Blissful Mama Natural Room and Body Spray (60 ml)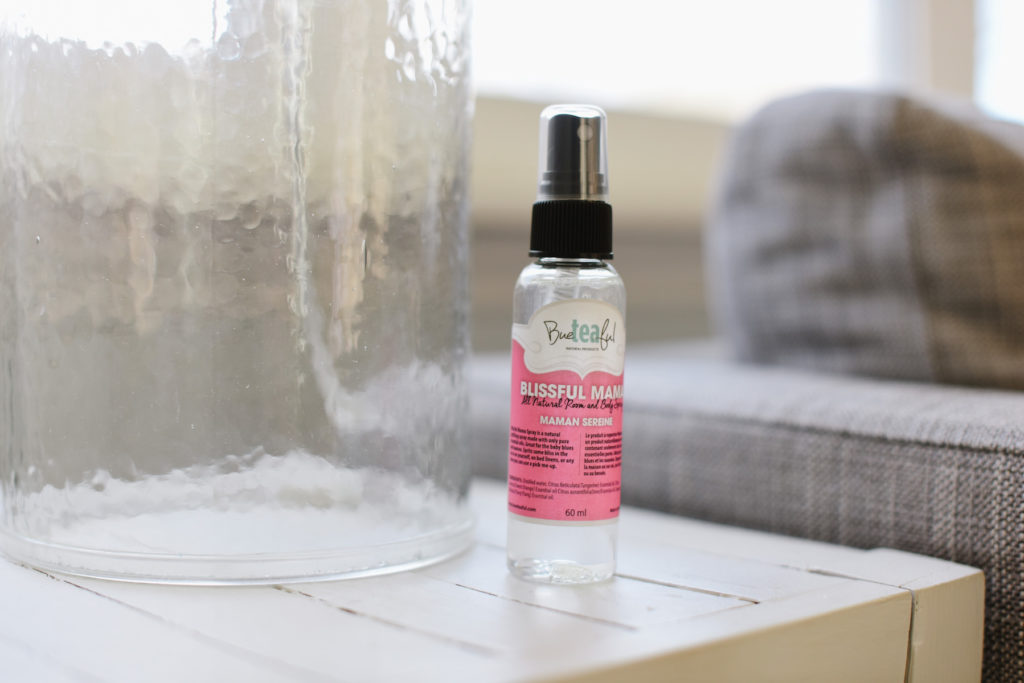 Dry Shampoo (3.5 oz/100 g)
Lavender & Honey Face Wash (118 ml/4 fl oz)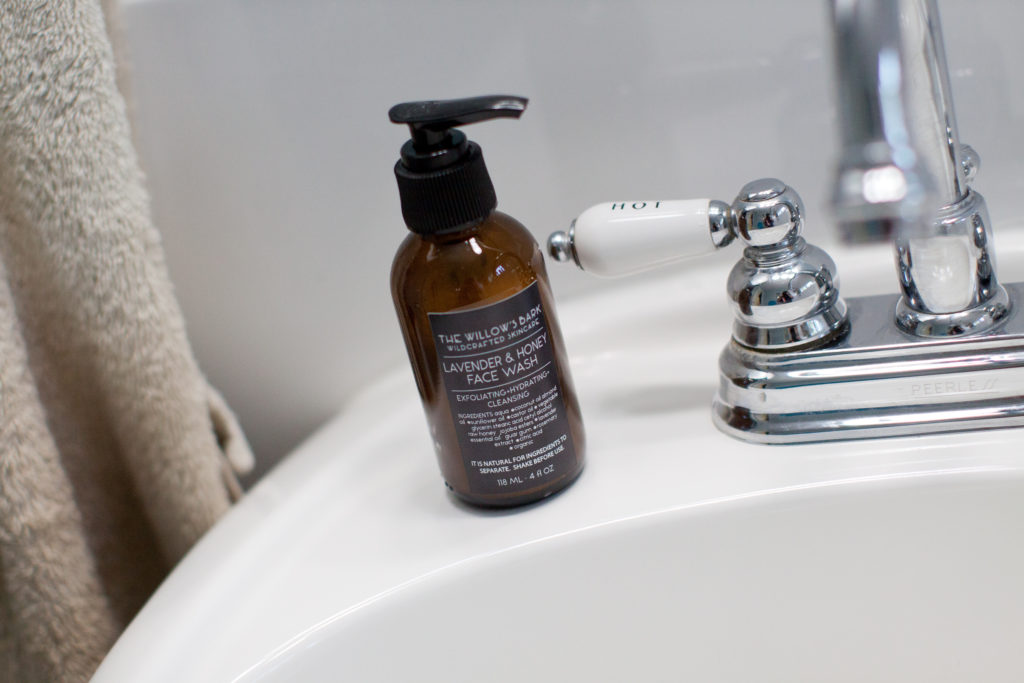 Nipple Butter (30 g/1 oz)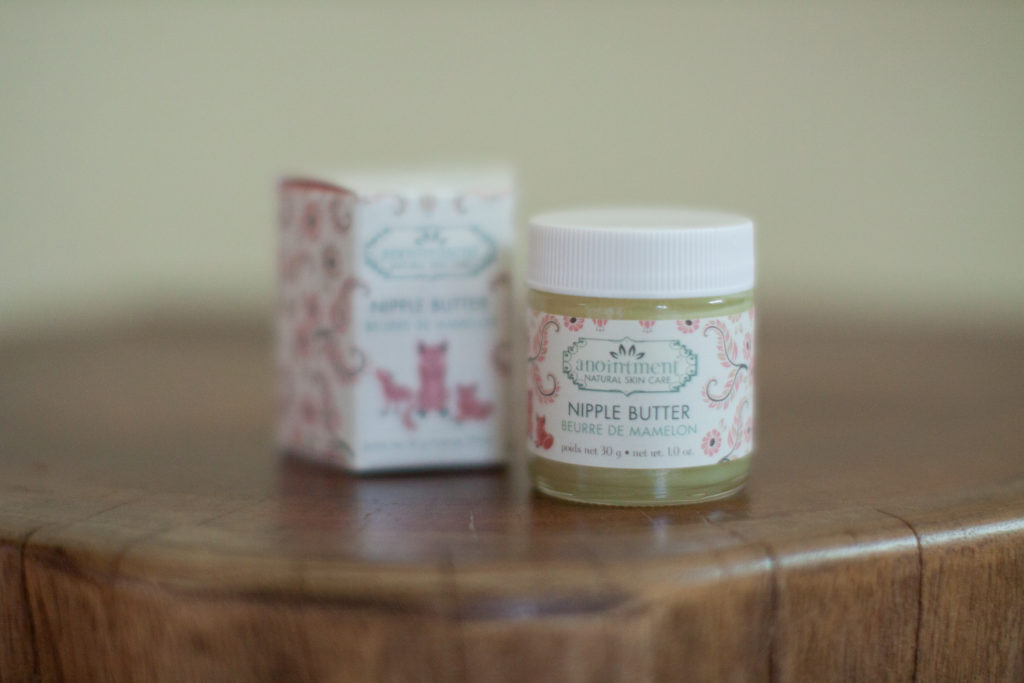 New Mom Bath Soak (9 oz/255 g)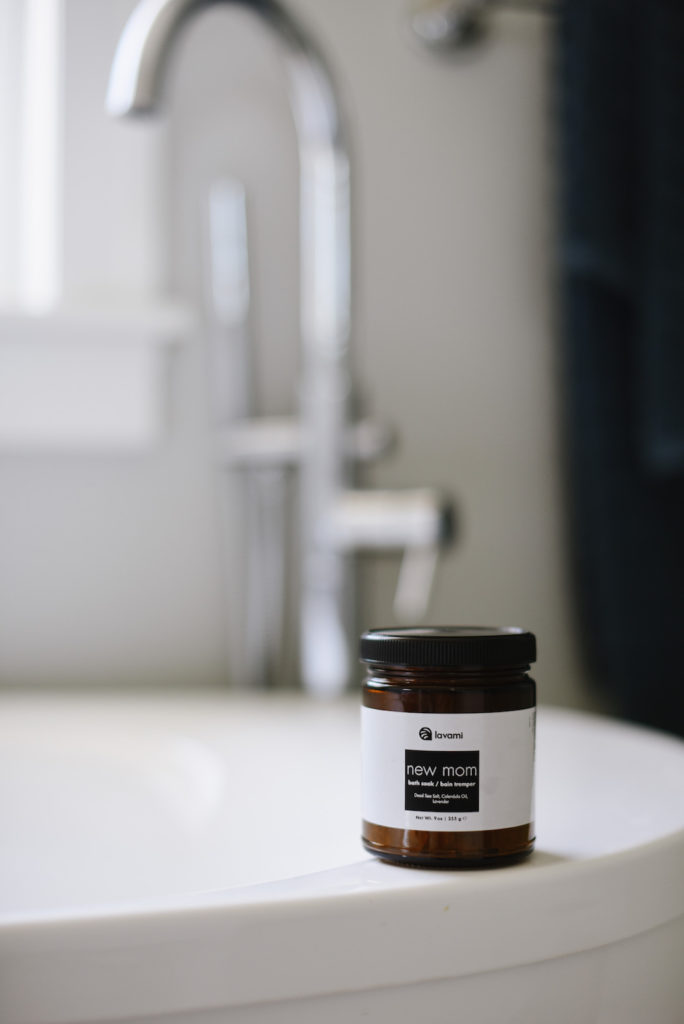 Real Food Oat Bar (53 g)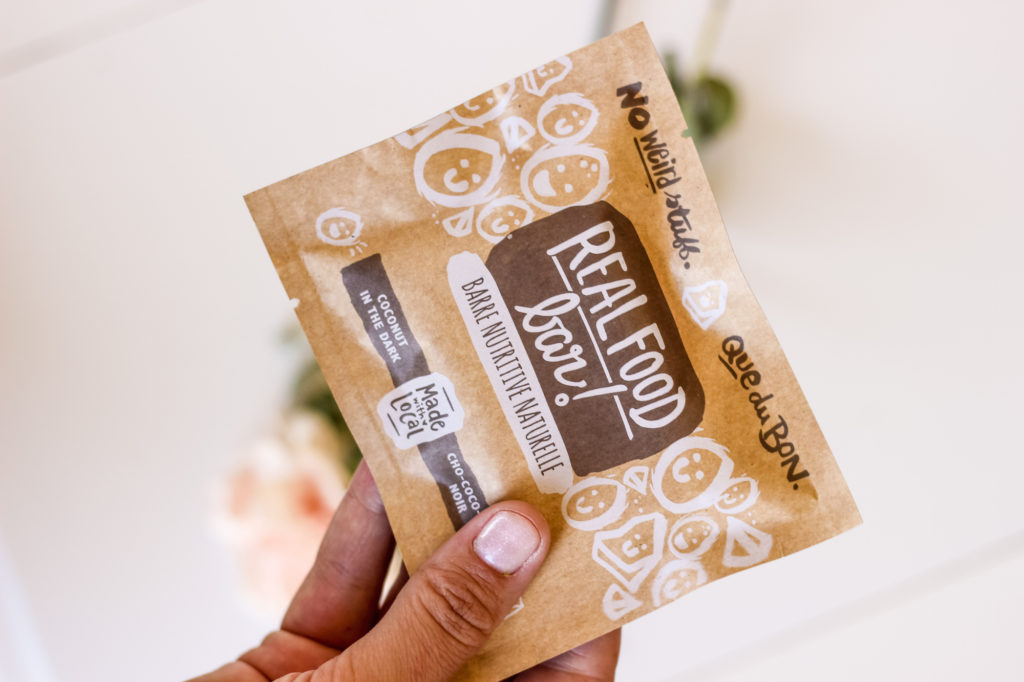 So if you're looking for a gift for a new mother or even the best baby shower gift for the mom-to-be, our New Momma care kit is one that will surely outshine the sea of baby blankets, bibs and onesies because it is thoughtful and unique.