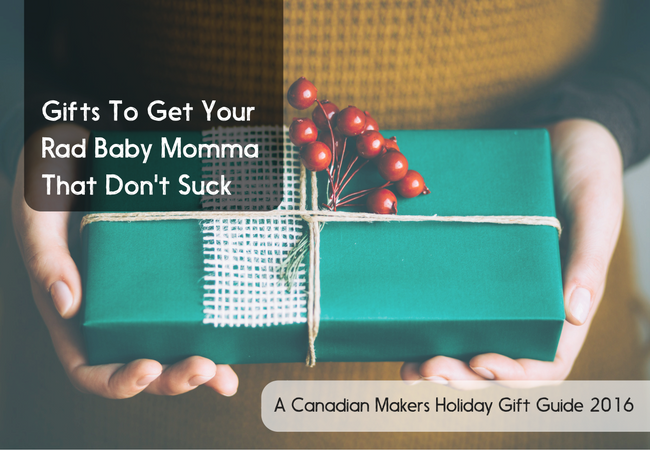 I love my husband. He is kind, creative, pragmatic and an amazing father and partner but his gift-giving skills are a work in progress, sometimes he nails it and other times, he buys me a steamer. No, just no.
One time for my birthday, he gave me a gift card. A gift card! This is the most lacklustre gift ever. You are essentially saying "Hey there, love of my life, I don't know what you like (total burn!) so I will default to you to choose". That is a cop out.
Don't get me wrong. I appreciate a gift card in the right circumstances and from someone who is not my husband.
To be fair, he has improved ten-fold on his gift-giving in the twelve years we've been together. Of course, he's learned from the best. To toot my own horn, I'm a pretty awesome gift-giver. I know that sounds super cocky but it's the truth. And ya know why? I put thought into it. I observe and listen when I'm around friends and family. I note when they like something or mention needing something in a conversation. I write that shit down in a note on my iphone and I reference it when there's an upcoming birthday, anniversary or other gift-giving holiday.
I'm sure you would love to dazzle the mother of your children with something amazing, but where do you start, right?! I spend a lot of time perusing Etsy and attending artisan craft shows. I like pretty things and I know where to get the good stuff. So guys, let me be your personal Christmas shopping guru. I've put together a great list of fantastic gift items, exclusively from Canadian makers that is sure to impress your lady love. You're welcome 😉
[metaslider id=1047]
True story. These felted wool slipper/boots from Ewe Boots (Halifax, Canada) are the cat's ass. No joke. $94.27 CAD + $13.86 shipping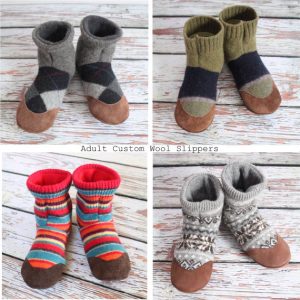 A handmade leather purse from PipRobins (Toronto, Ontario). Gillian's stuff is seriously gorgeous, practical and affordable. I have one of my own and I love it. It's the perfect everyday bag. And I know what you're thinking, she already has enough purses. I'm here to assure you that she doesn't. Nor does she have enough shoes and no, that sweater is not the same as another one she has. Just trust me, she will like this. $133.78 CAD + shipping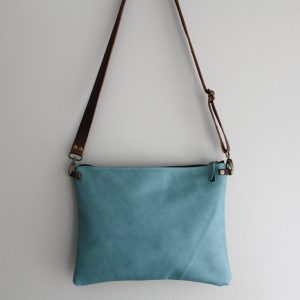 Mala Beads from Sarah Kelly Designs (Fall River, Nova Scotia). Most women LOVE getting jewellry. I'm not a super fancy, dress-up kinda gal but I do love simple accessories. This is especially pertinent now as a mom. My usual attire is stretchy pants and a sweater so when I go out to meet a friend or run an errand, I want to throw something on that helps me feel put together. Sarah's designs do just that. They are made from semi-precious gemstones and crystals. The weight of them feels so wonderful around your neck and each different type of stone or crystals carries a different meaning and energy. $125 – $145 CAD + shipping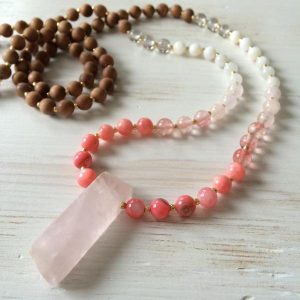 An Oh Mother Care Kits Subscription (Dartmouth, Nova Scotia)- Nothing like some shameless self-promotion here but seriously, I curate these kits myself and they are fabulous! Just imagine, a beautiful care package arrives in the mail every 3 months. It contains all the goodies (all Canadian made) that any woman would need to enjoy some much deserved relaxation time (e.g. bath salts, body butters, lip balm, chocolate, tea, etc…) And, it's the gift that keeps on giving throughout the year. So, every time she receives a new care kit in the mail, she's reminded of how awesome and thoughtful you are. Ahem, total brownie points! $79.95 (including shipping)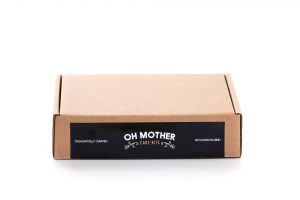 This fabulous travel luggage bag from LaBoutique (Montreal, Quebec) could easily be a one part of a two part gift that involves an overnight weekend getaway. Just saying. $189 CAD + $12.00 shipping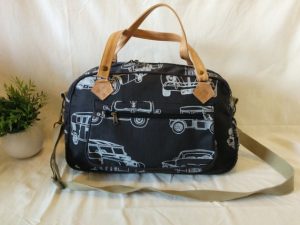 As much as I love receiving pretty, tangible things, I am a sappy, sentimentalist. One of my most favourite gifts of all time from my husband was a little book he bought for under $10 that he filled in himself, listing all the reasons he loves me. Swoon. So along this vein, I suggest a little book such as this: "Reasons why I love you" from Handcrafted Folk (Medicine Hat, Alberta). I guarantee it will be her favourite gift. Everyone needs a reminder of why they are loved and how they are appreciated, especially moms. $8.98 CAD + shipping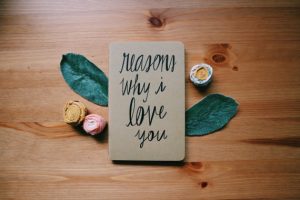 Continuing with the writing theme, these 5×7 leather journals from We are Bound Together (Winnipeg, Manitoba) are lovely for someone who enjoys writing or keeping a journal. $50 CAD + $13.00 shipping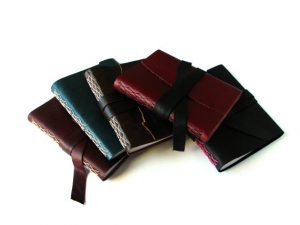 This beautiful handmade cowl from Grey Matter Collection (Oakville, Ontario). Most women love a cowl for winter. This one is unique, versatile and you can choose from various colours, the cranberry is my favourite. $72.09 CAD + $13.86 shipping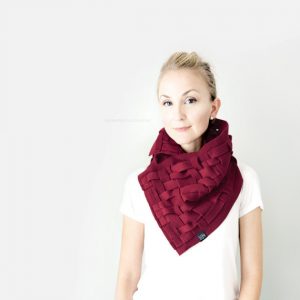 Pink Floyd inspired earring studs from Ugly Bunny (Kelowna, BC). Obviously, these only make sense if she has her ears-pierced and she's a Pink Floyd fan. Alternatively, these are great as well: cute bird studs or mountain peaks. $18.00 CAD each + shipping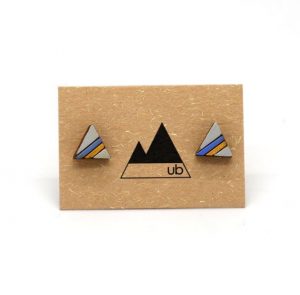 These Herringbone wool and tan leather mittens from System 63 (Montreal, Quebec) are so awesome and fashionable. $103.98 CAD + $12.13 shipping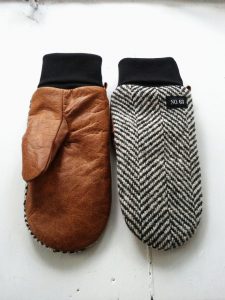 These next 3 items come with a disclaimer. Clothing can be a difficult thing to buy for someone. So maybe call in some support on this one (a best friend or mom perhaps to help with the sizing). You could also have a look in her closet to get an idea of the size she most often wears. I think it's worth the effort of figuring it out because this bamboo jersey cowl dress from Replicca (Hamilton, Ontario) is really great. It's classic in its design so really flattering for many body types (especially postpartum). Bonus: It's also perfect for breastfeeding mommas. I have a few pieces from Replicca and they are all really well made and even after a few years and many washes they are still go-to pieces for me. $85 CAD + $8 shipping
Okay, so she would totally have to be a Frida Kahlo fan and a bit of a wild child but c'mon, these Portrait for Alejandro leggings from Caracarmina (Montreal, Quebec) are incredible. $70 CAD + $9 shipping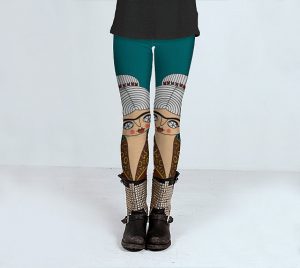 Another leggings option, with an equally unique design but less intense, there are these origami unicorn leggings from Mesamisimaginaires (Montreal, Quebec). $90.10 CAD + $13.86 shipping