1. Receiving mail that is not a flyer for your local pizzeria or a utility bill feels awesome. Beautifully and thoughtfully curated care packages delivered at the beginning of every season. AMAZING!
2. You work damn hard as a mom, amirite?! Multi-tasking like a boss and making sure everyone's needs are met. You definitely deserve some time to yourself Momma! Like seriously! We have your back on this!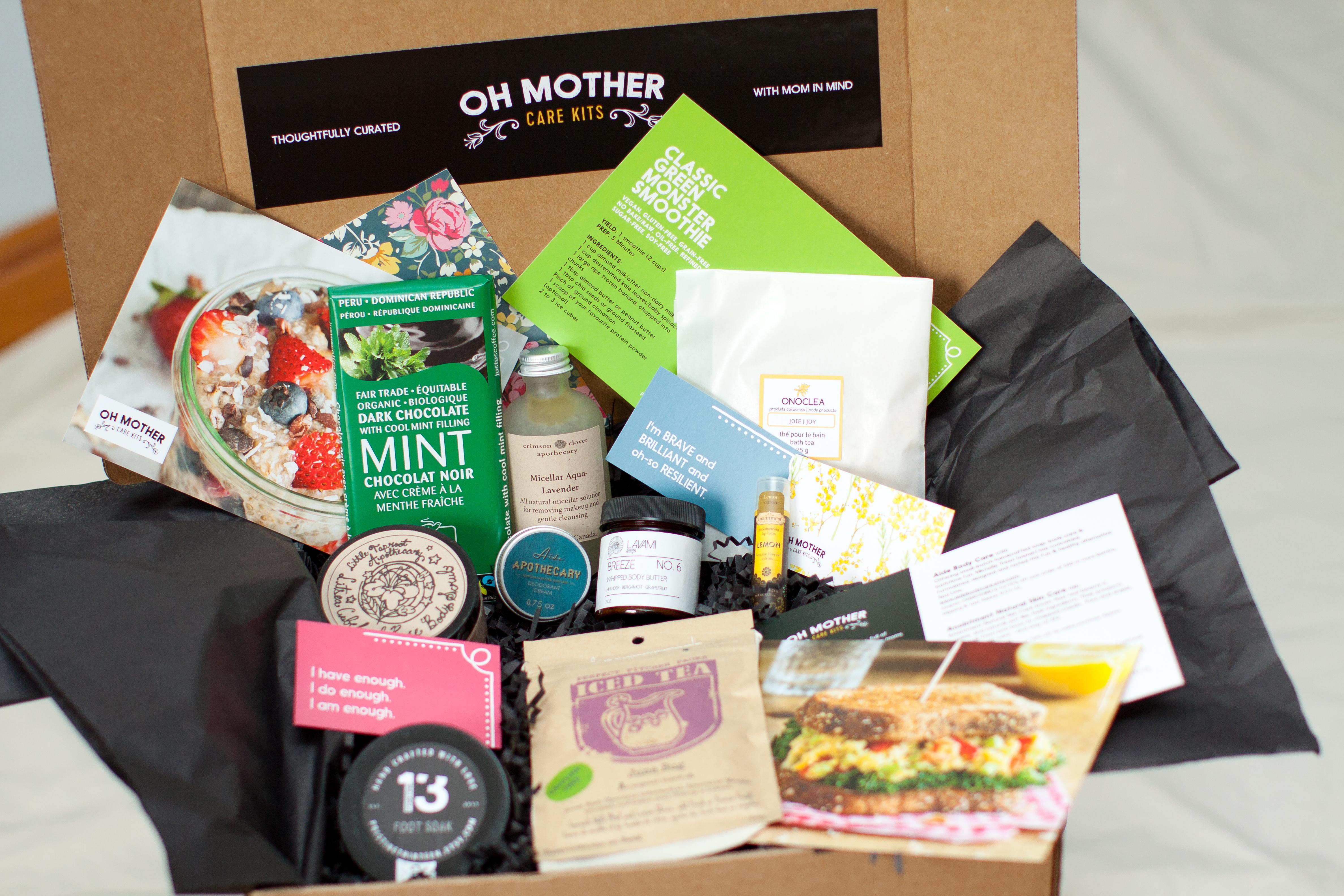 3. So your life is busy town and you might be thinking; "how do I even begin to think about my needs?" First, you are probably doing better at it than you think and no doubt, you get pretty creative with your limited me time. In a pinch, you might steal a bit of your kids' bubble bath mixture to fool yourself into thinking you are having a "luxurious" bath. This is an admirable effort but quite frankly, you deserve better. Wouldn't it be nice to have your own stash of artisan bath and body products for the next time you want an amazing home spa/mommy me time experience? No thought or extra effort required!
4. Unlike many subscription boxes, we provide generous portion sizes of all our products. No dinky little sample packets of stuff you'll probably never use. In most cases, you'll get multiple uses out of each item.
5. Everything in our care kits is natural, hand-crafted and Canadian-made. You don't have to worry about harmful chemicals, additives or artificial scents. We source products that are made with quality ingredients and pure essential oils.