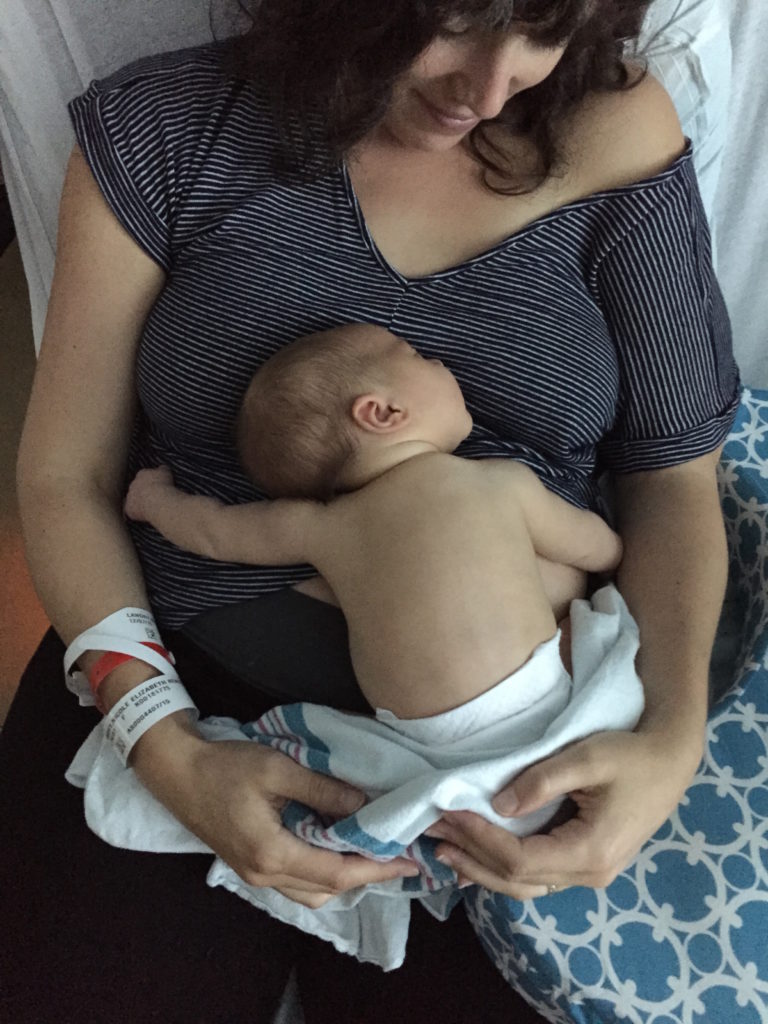 Let's face it. There is no shortage of adorable gifts for newborns. Everything is so itsy, bitsy and cute, it's difficult to resist, right?! Certainly, I would never fault someone for giving in to the adorableness of those miniature baby moccasins or those teeny tiny onesies.
However, in the process of spoiling new babes, we often forget about the new mom. To be fair, new moms are typically leading the pack in the nose scrunching and incessant goo-ing and gaa-ing. In my third trimester and early postpartum days, I could barely contain my feelings over the sheer cuteness of everything baby in the house. Sometimes, I would just cry over the adorableness of certain items. One was a book, you probably know it, "On the Night you were Born" by Nancy Tillman? Yep, sobbed uncontrollably the first time I tried to read it to our son when he was three days old. I couldn't even look at the cover for a while. I also couldn't contain my gushing in the presence of tiny, knitted infant booties and socks, especially when I was pregnant and trying to imagine putting these little booties on my babe for the first time. GAWD! My hormones definitely called the shots then. Luckily, I have found my way back to a reasonable amount of affection for these things.
Because there is so much focus on the baby and all things tiny and cute with which to accessorize them, there is very little attention and care paid to moms, either towards themselves and from others. And boy, do new moms need it! After all, they have just done this incredible thing. Their bodies have been through A LOT and if they plan to breastfeed, the adventure isn't over. Also, there's the emotional roller coaster ride of instability brought to by plummeting pregnancy hormone levels. Ugh! Postpartum, or "the fourth trimester", as it is so appropriately coined, is indeed a joyous and messy time.
Needless to say, moms need some love and attention too. Perhaps you know this, which is why you're reading this post. If so, congrats on being a champion of momma self-care! Yay, you!
Maybe you just want a little inspiration on what to get that special new momma in your life to help her feel good – I can help!
Here are 15 goodies that are sure to make her smile, as well as, help her heal and ease her transition into motherhood.
1. Food! When I first had my son, this was hands-down, my number one favourite thing to see coming through the door with visitors. Meals that were prepped and ready-to-go are a glorious gesture of support when you've just had a baby, especially in the early months when you are stuck in the cycle of feed, diaper change, sleep, feed, diaper change, sleep. I would also recommend nutritious snacks (e.g. granola bars, protein/energy bars, dried fruit or nuts), in addition to meals. Portable snacks are great to throw in a diaper bag or have stashed in a nightstand or end table when you're stuck in one place with a feeding/sleeping baby on you.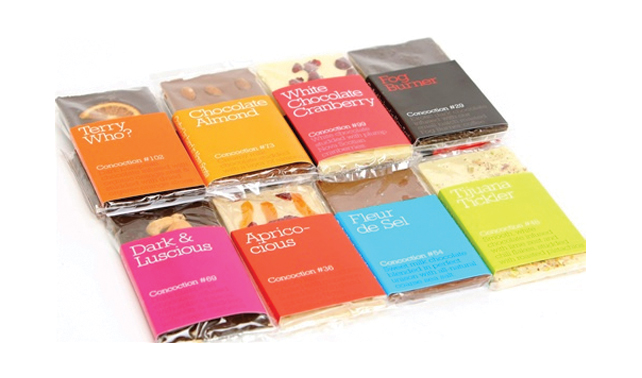 2. Chocolate. It's so important that it gets its own spot on the list. Chocolate has totally saved my life several times as a new mom. One time, I received a chocolate bar in the mail from a friend and I cried so many happy tears when I saw it because I was having such a crap day. I ate the whole thing then and there.
3. A latte. A dear friend of mine has surprised me a few times with a piping hot decaf latte from our fav coffee spot. It's such a simple act but it really does bring a new mom so much pleasure.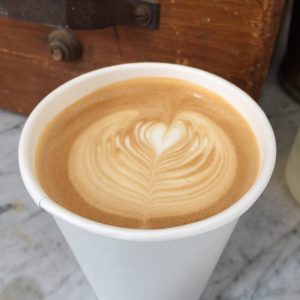 4. An empathetic ear. This may seem like an easy one but I caution you in jumping to that conclusion. It is seriously difficult to sit and listen to someone else's struggles and not want to solve or help, especially when they are someone you love. When I'm run down and sleep deprived, usually because my son is teething and not sleeping or I'm feeling like a milk machine zombie because he's been nursing every hour, the absolute best thing I can hear is "that sounds so rough and you are amazingly strong to endure that." In most cases, new moms just need reassurance and affirmation that yes, it's hard but they're doing a great job.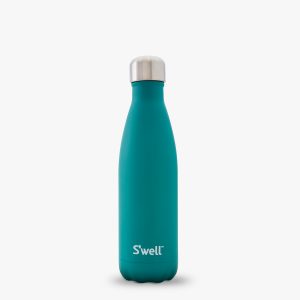 5. An insulated water bottle. I was so thirsty when I first started breastfeeding. Like, completely parched, constantly. I had a water bottle in nearly every room in the house, within arms-reach of a nursing station. This may seem like a mundane gift to offer but it is so useful!
6. A comfortable nursing top. I had nothing in the line of nursing wear when I first had my son and I remember my husband Face-timing me from a local maternity boutique showing me some lovely nursing shirt options. We were having some friends over for a little BBQ and I wanted to feel presentable and comfortable to nurse on demand. Hazelnut & Rose is my favourite shop to find nursing attire and bonus, they sell their clothes online!
7. Some awesome nipple cream.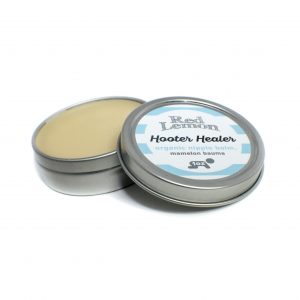 Nothing can prepare you for how raw and tender your nipples will be in those early weeks when you and your babe are figuring out a rhythm and a good latch. My toes would literally curl for the first 15 seconds after my son would latch on. Having some awesome nipple cream on hand was crucial and a life-saver.
8. Reusable breast pads. I was a leaking faucet in the beginning. I had one furious let-down that would spray everywhere and knock my son off the breast completely. This was embarrassing. For the first six months, I leaked milk at random times through the day and night so having lots of reusable breast pads on hand was necessary! Everyone's milk production and experience of breastfeeding is different but in most cases, these pads are useful. Eventually, they became obsolete when my milk production regulated. I now use them to apply facial toner instead of the disposable cotton make up pads.
Loving this list!? This is where I shamelessly plug Oh Mother Care Kits, which are thoughtfully curated care packages for moms. It is all Canadian-made products that feature many of the items listed here, all in one box. And the best part? It is delivered right to the new momma's doorstep. So don't worry if your best friend, daughter, niece or cousin are miles away and you can't visit. You can send them some love and pampering in one beautifully curated box. Great, right?!
Wanna learn more about Oh Mother Care Kits now? Click Here. Or, keep scrolling if you'd like to finish reading this fabulous list. Onward.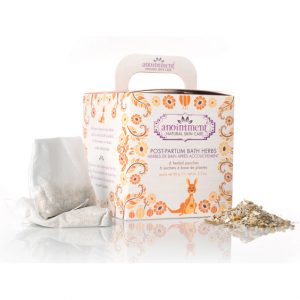 9. Herbal postpartum bath salts/soak. Regardless of whether the birth was a Cesarean or vaginal there is is much healing that needs to take place. I remember I was really swollen and sore. My feet blew up and TMI, I had the worst hemorrhoids of my life! I tried to do a couple sitz baths everyday for the first couple of weeks and I would soak in the tub whenever I could. There are tons of amazing herbal postpartum bath products out there.
10. Perineum spray. or Tucks. These products were my friends. Again, TMI, but I could barely sit because my bottom was so sore. Not fun! I remember my mother-in-law bringing me Tuck pads when I was a couple of days post-delivery. I probably cried (for the 100th time that day) because I was so relieved to receive them. She was definitely my guardian angel that day.
11. Cold/Hot compresses. These are wonderful for so many reasons. They can be used in so many ways post-baby for swelling and sore muscles. Not glamorous but practically rules here.
12. A gentle soap. The important thing here is that you get something safe for mom and baby. I bathed with my babe a lot postpartum. Two birds, one stone kinda thing.
13. A semi-stylish headband. Washing your hair postpartum is a luxury. There are usually more pressing matters, like keeping your babe alive. I found having a nice headband to throw on in the morning was a great way to feel half-human if I was expecting visitors or had to venture out of the house.
14. Dry shampoo. Speaking of not washing your hair often, this is another product that I'm certain was invented for new mothers. It is magic powder. There are natural varieties (so you can avoid the department store brands that are riddled with chemicals).
15. Sweet lavender room spray. This is a nice indulgence to have on hand. Sure, newborn babies have a wonderful smell, but unfortunately, this is temporary phase. Lavender also has a calming effect, so it's great to spray around nap and bedtime for a more relaxing sleep for momma and babe.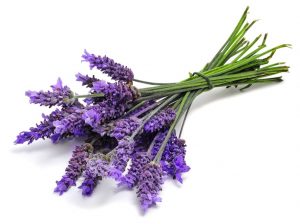 So this concludes the list. I know as a new mom, I would appreciate receiving any one of the items on this list. It just feels so great to be thought-of and your needs considered, at a time when your whole world is revolved around this new little being, who is 100% dependent on you. I created Oh Mother Care Kits for just this reason; with the new mom in mind, knowing they need help and support when it comes to their self-care.
Have an Oh Mother Care Kit delivered to that special new momma in your life now. Our Summer 2016 Care Kit is in stock for a limited time. Order it as a one-off gift or as part of an annual subscription package. Check it out. You're welcome 🙂