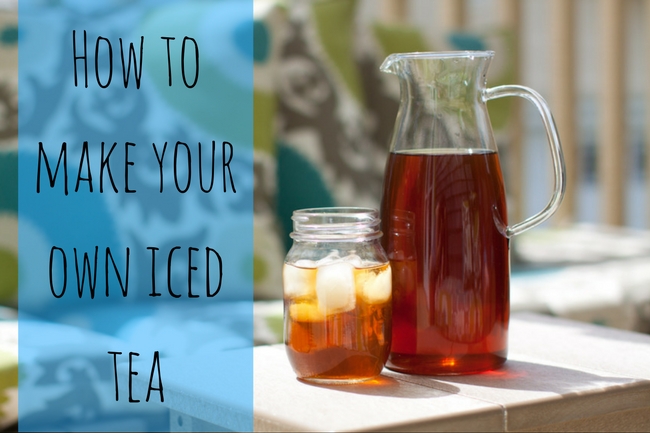 Anyone else find gardening incredibly calming and therapeutic? I spent the long weekend doing some heavy manual labour in the yard, mostly shovelling and moving loads of dirt around as I organize my beds to do some planting in the Fall. It was ridiculously hot outside but it was the kind of workout I needed to release some built up stress from the previous week. I managed to sweat out a lot of my tension, which was great! It was exhausting work but the results are oh so satisfying.
I had a close friend helping me with this task, so it felt more like a social catch up than work. We took a break halfway through to nourish ourselves with some food and hydrate and I was so happy that I thought to make up some iced tea and put it in the fridge earlier that morning. It was so refreshing and replenishing!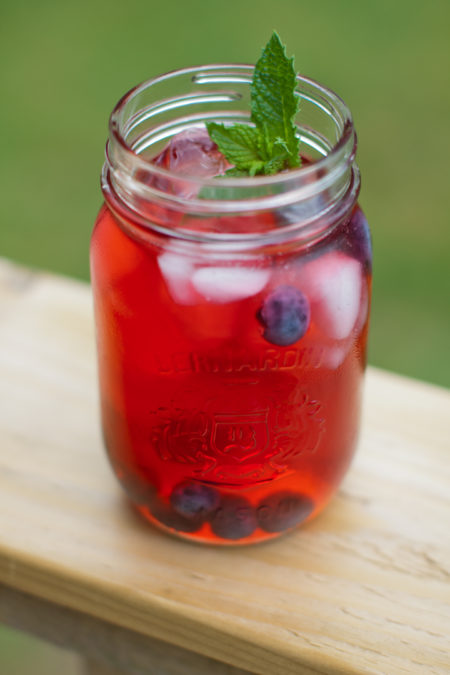 Those who received a Summer Oh Mother Care Kit actually received some of this iced tea from one of my FAVOURITE Canadian tea makers, New Moon Tea Co. in Chilliwack, BC. They make these super convenient packets that make a 2 litre pitcher of iced tea. They grow all their own tea ingredients organically on their farm and their tea blends are so delicious.
I hope those who received a kit, enjoyed their New Moon Iced Tea. If you did enjoy it and want to make more OR if you didn't get the Summer box but would still like to enjoy some iced tea here's a QUICK way to make it happen with any loose tea you have at home.
I'd suggest a Rooibis loose tea with a bit of added peppermint as these two taste GREAT ICED. Use a few tablespoons of the Rooibos and a teaspoon of the peppermint. You can add fresh fruit and a couple lemon wedges. Sweeten as you like with honey or agave syrup. Iced tea is also a great, sugar-free, juice alternative for kids, as long as you choose a herbal blend that is caffeine free, which Rooibos is!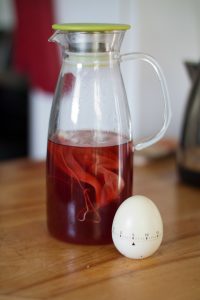 A pitcher with a built in strainer or filter to catch the loose tea leaves will definitely come in handy. This is jug I have and I love it.
If you're not up for experimenting with your own iced tea blends you can always order directly from New Moon Tea Co.
And hey, maybe you're wondering what tea will be included in the upcoming Fall Oh Mother Care Kit?! Well, it just so happens we have a new tea maker being featured, Teageekery! They also grow their own ingredients in the beautiful Annapolis Valley region of my home province, Nova Scotia. I won't spoil the surprise by revealing the exact tea flavour, as I know many of you enjoy the element of surprise with the unboxing of your kit when it arrives in the mail but I will say it's a seasonal favourite, caffeine-free and super delicious!
If you want in on this Fall's care kit, PREORDERS will start August 17th! Stay tuned for more Fall PRODUCT REVEALS and a SPECIAL OFFER!!