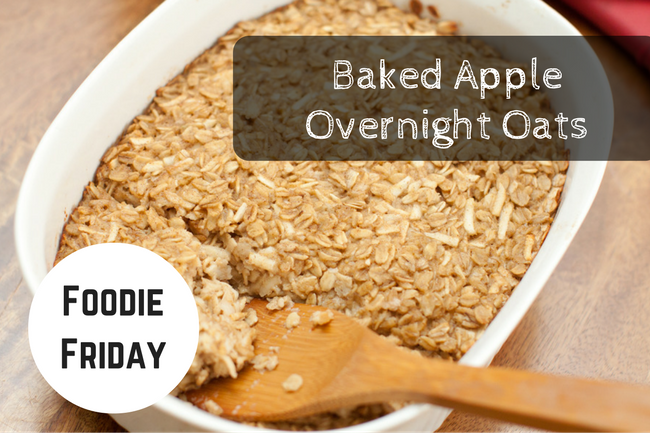 A couple of weekends ago, we took our son apple-picking for the first time in the Annapolis Valley of Nova Scotia, the apple capital of the province.
Apple-picking is a fall tradition for us but this was our first time going as a family of three. One thing is for certain, we will never experience these activities in the same way again.
While our son ran full-tilt, up and down the aisles, darting under the trees, across the rows and trying to stuff mushy, rotten apple from the ground into his mouth, we managed to get 20 lbs of apples picked from the trees. I would call this a triumph!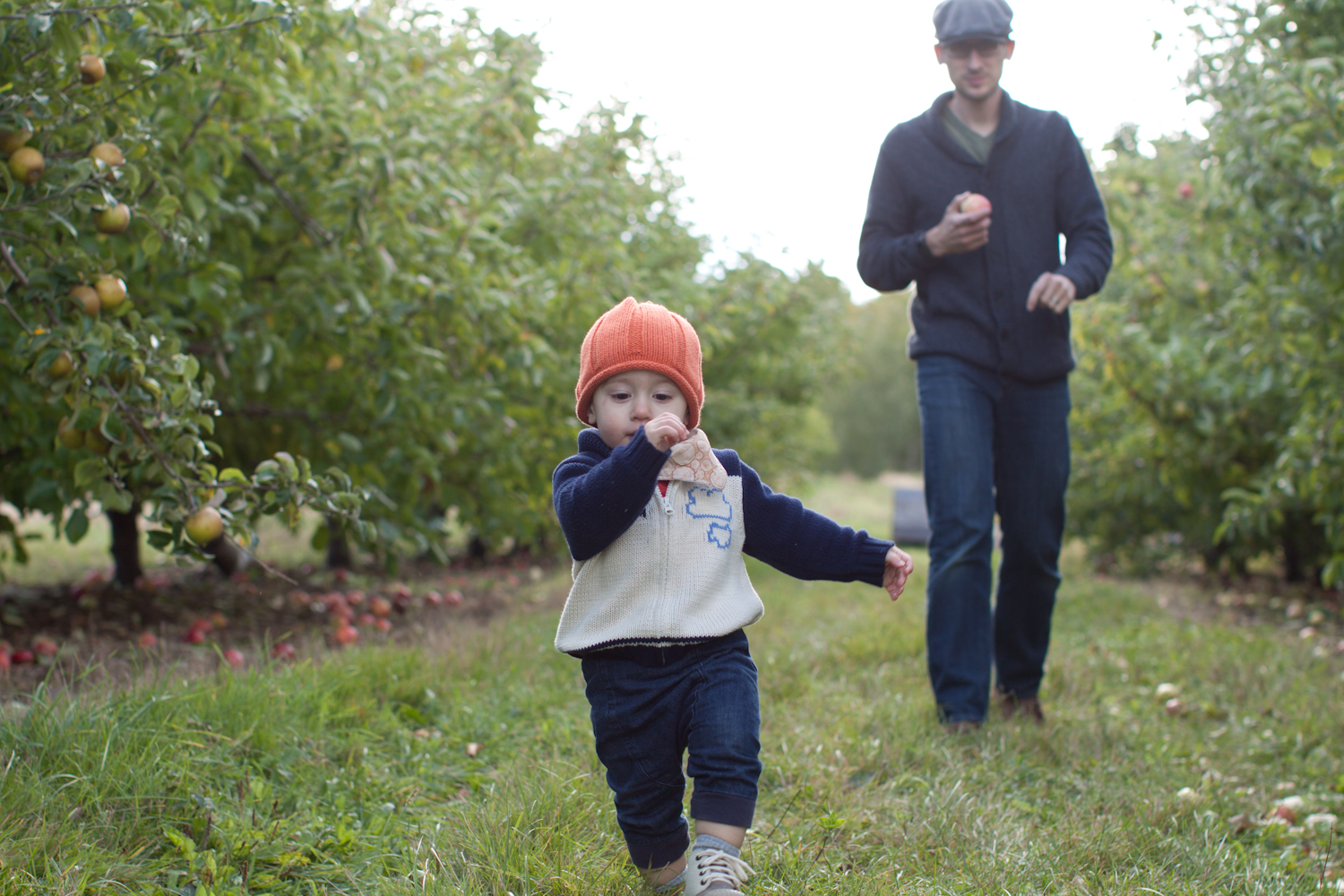 The challenge now, of course, is what do you do with 20 lbs of apples?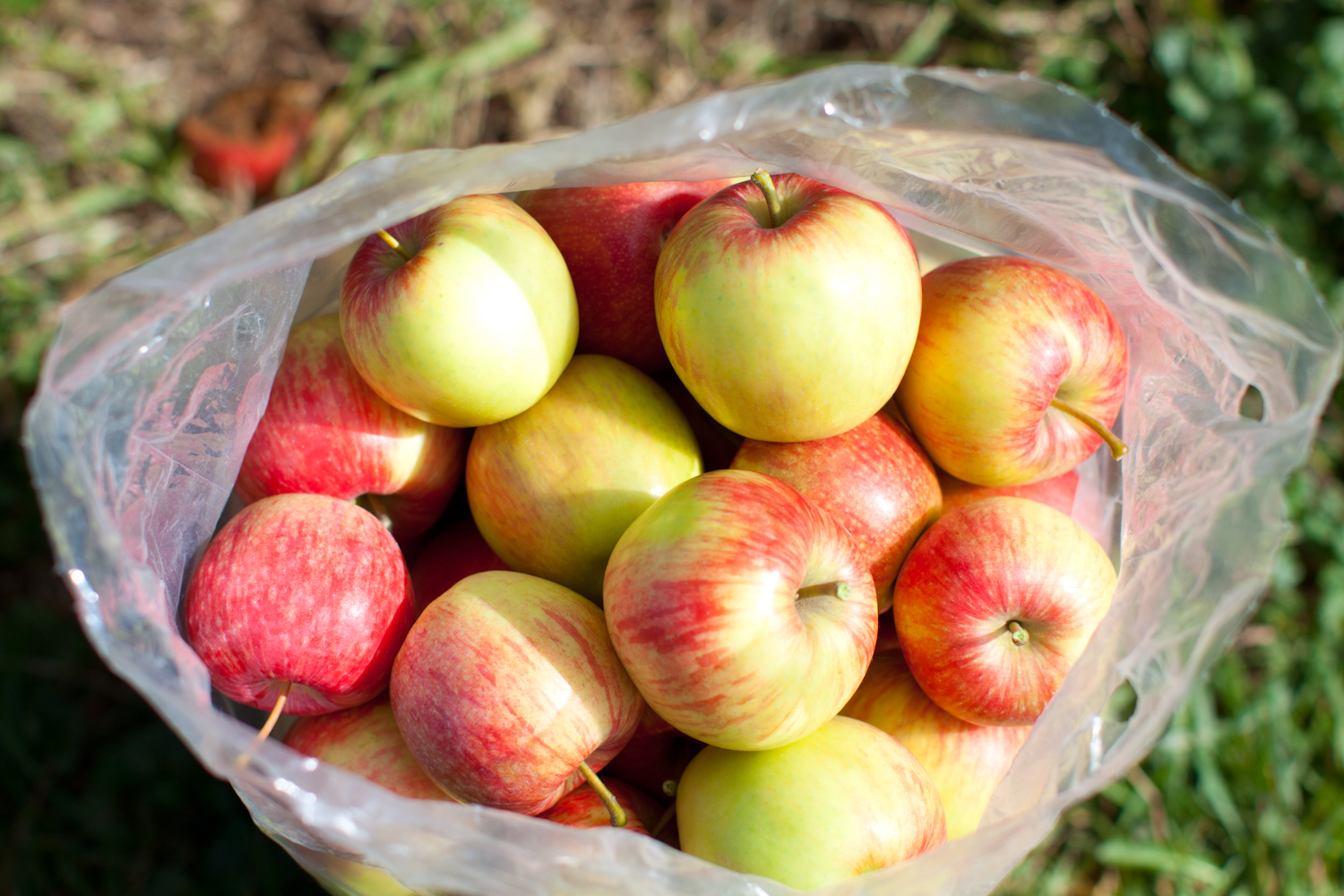 Well, in addition to eating multiple apples a day, dicing them up and adding them to salads, making a few apple crisps (and freezing them), we've also been using them to make our favourite baked apple overnight oats recipe.
Normally, we make this once a week, usually on Sunday evenings to have it for breakfast Monday and Tuesday (it makes lots!). But with all these apples, we've been making this a couple of times through the week. My husband likes it because it feels like he's eating pie for breakfast. It does feel like a special indulgence and yet, it is so simple and healthy.
One trick we've found with the applesauce is that we buy it in the small individual tubs for ease of measurement but also to reduce waste because a jar of applesauce is only good for a couple of weeks opened in the fridge and unless, we have other baking plans for it, it sometimes gets forgotten and then wasted. Boo. The little tubs are not quite ½ cup in volume but it still works out fine.
So here's what you'll need.
Ingredients:
2 eggs
¼ cup maple syrup
1 tsp baking powder
1 tsp vanilla
2 tsp cinnamon
¼ cup butter, melted
½ unsweetened applesauce
2 apples, grated
1 ¼ cup almond milk (original recipe calls for cow's milk)
3 cups old fashion oats
Grease your baking dish with some butter. We use a 2 quart pyrex casserole dish.
In a large bowl, whisk together your eggs, maple syrup, baking powder, vanilla, cinnamon, butter, applesauce, grated apple and almond milk. Fold in your oats and mix well.
Pour the mixture into your buttered baking dish and spread it evenly with a spatula. Take some plastic wrap and cover the top of the dish, pushing the plastic right against the oat mixture.
Put the whole dish in the fridge, overnight.
In the morning, preheat your oven to 375 and unwrap the dish. Bake it in the oven for about 30 minutes or until it is browned on top.
We serve ours with plain yogurt and berries on top.
Enjoy!
Original recipe from SimpleBites.net