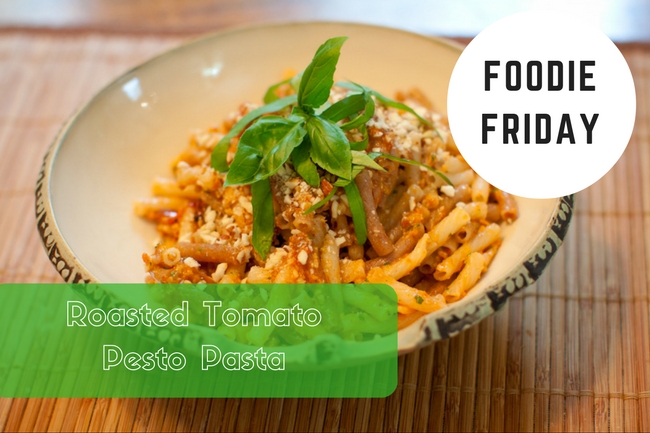 This is seriously my son's favourite meal right now and it's perfect because tomatoes are in season so we eat them a lot!
The only downside is you have to have the oven on for about an hour so it's best to do this on a day when it's not 30+ degrees (haha!) Unless of course, you have A/C, in which case, you can roast to your heart's content without a care about the weather.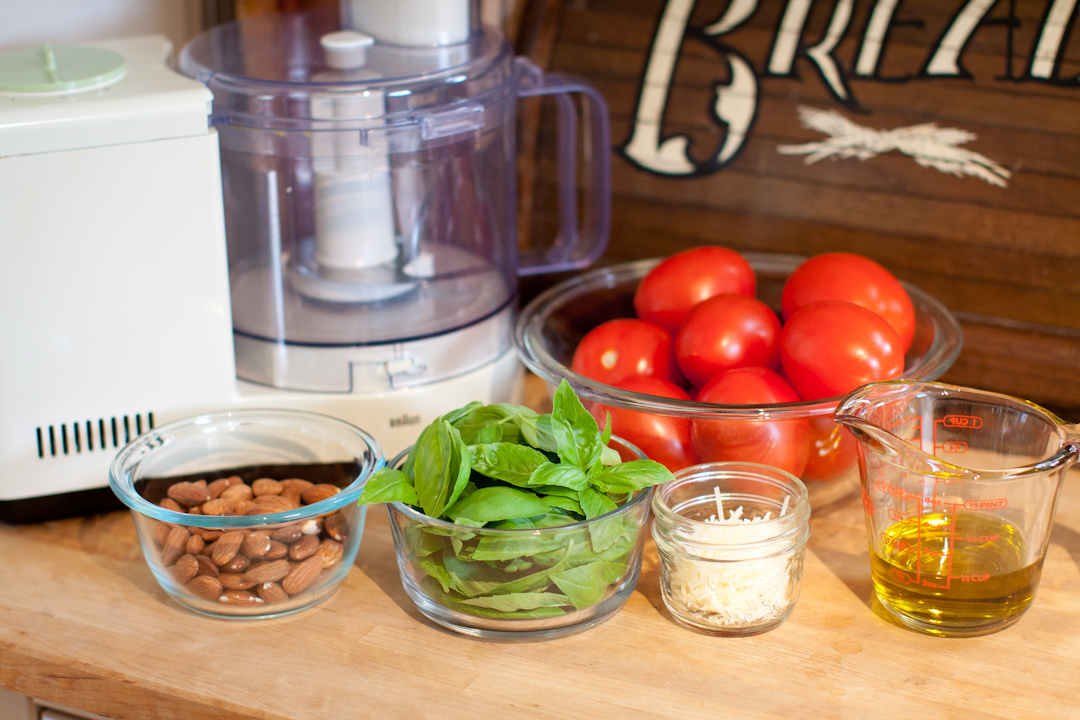 Preheat your oven to 375℉. Cut your tomatoes in half, length-wise. Lay them with the insides facing up on a baking sheet, lined with parchment. Drizzle with olive oil and sprinkle with salt and pepper. We use Roma tomatoes, as they seem to work best for roasting. I usually keep them in for an hour, sometimes a little longer but just watch them as the bottoms will start to burn as you approach the hour mark.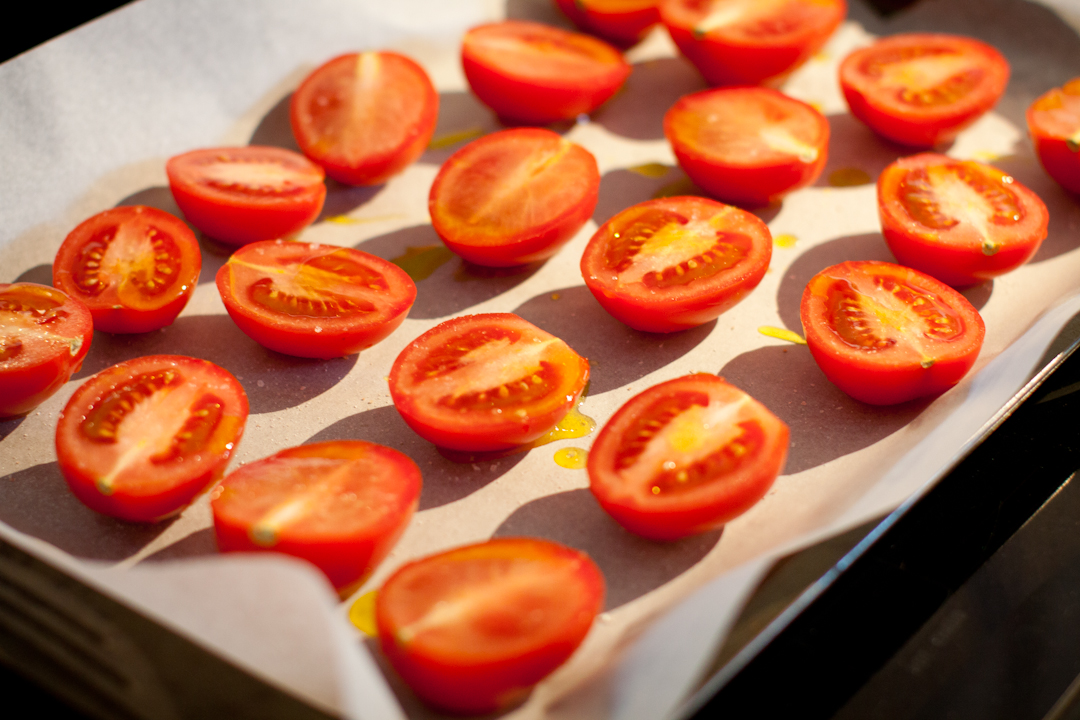 My favourite use for roasted tomatoes is in a pesto. We might roast a dozen or more tomatoes and use half of them in the pesto and chop up the rest and throw them in with some penne quinoa pasta.
For the pesto, I use about two cups of tightly packed fresh basil, 1/4 to a 1/3 of olive oil, a generous handful of roasted almonds or walnuts, a generous handful of parmesan, a clove, sometimes two of garlic, about 1.5 to 2 cups of the roasted tomato and some salt and pepper. I just grind it all up together in the food processor.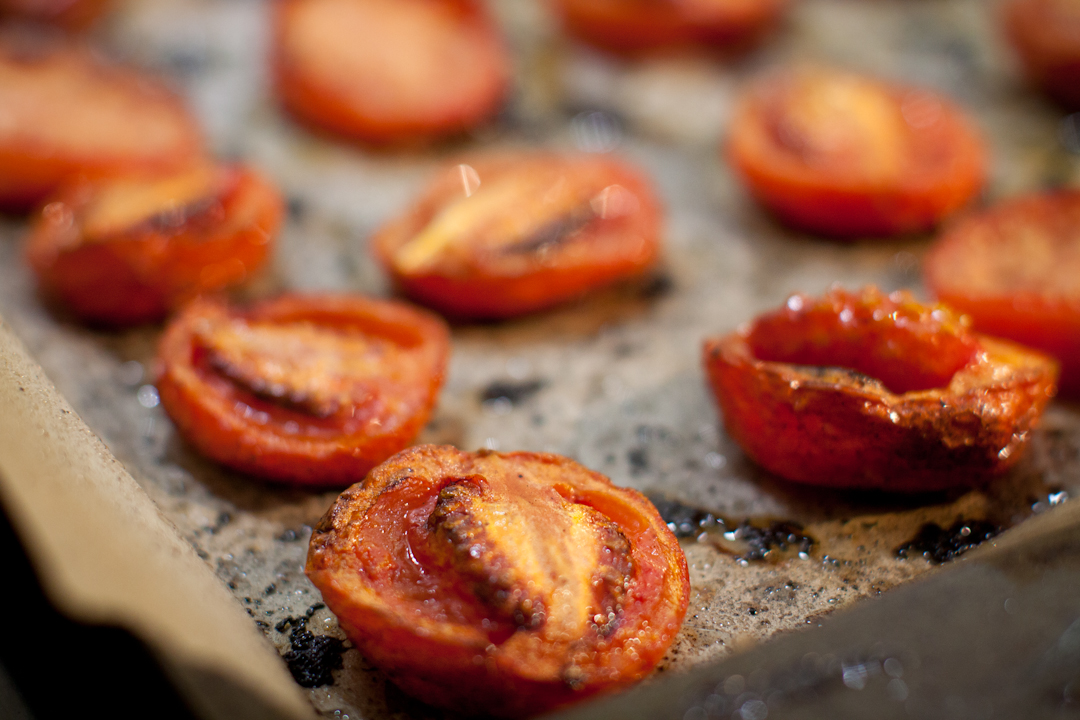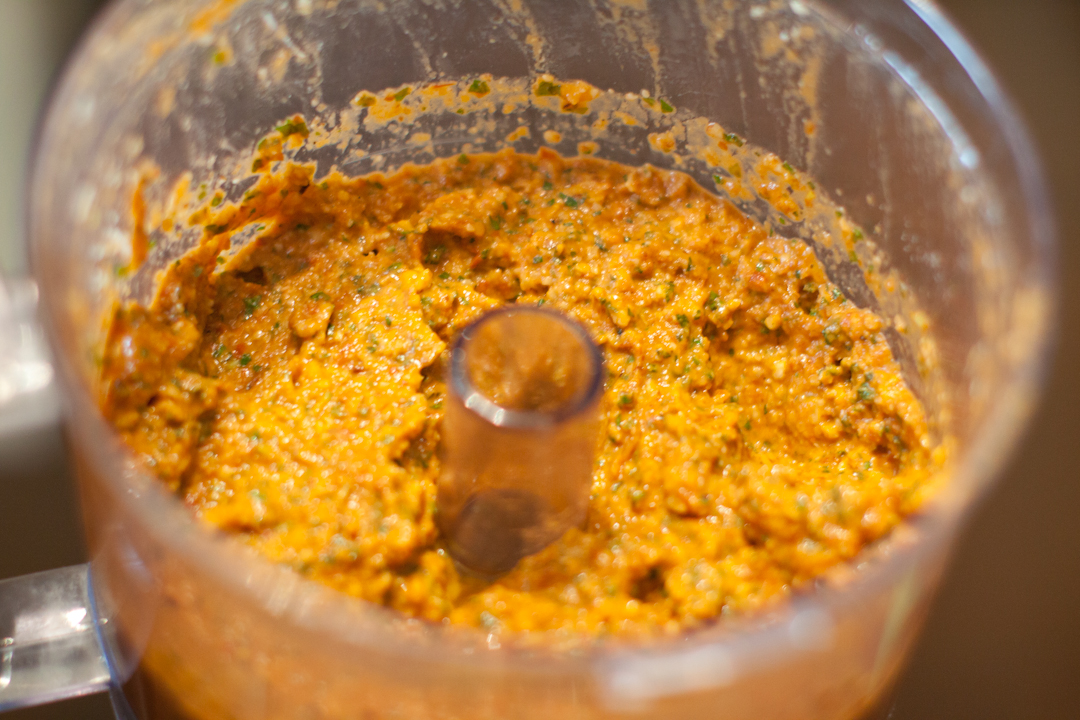 Oh She Glows has a fabulous roasted tomato pesto recipe you can check out here. She uses nutritional yeast in hers to make it vegan, but we eat dairy so we use parmesan cheese in ours. I also like to roast more tomatoes than she suggests as it's nice to have more for chopping up and adding to your pasta.
The best thing about pesto is that you can freeze the leftovers in a small container or in an ice cube tray sealed with plastic wrap (I use elastic bands to keep the wrap on tight). This makes for a super easy dinner on a weeknight.
You can also add your frozen pesto to spaghetti sauce for an added flavour boost or add some to soup or use it as the base for a homemade pizza. So good!
Our one year old seriously loves pasta with roasted tomato pesto and we love it because it's seasonal but it's also healthy, quick and delicious for a busy weeknight, especially if you have your pesto made up ahead of time.
Bon Appetite!
Nicole