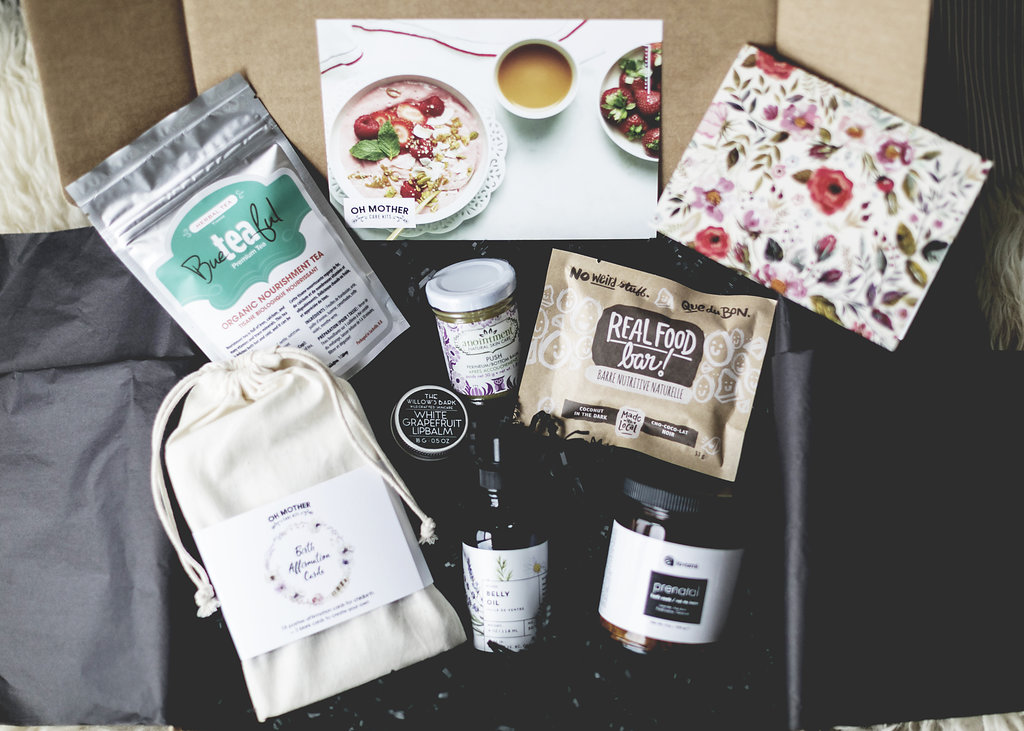 Anointment Natural Skin Care 'Push Perineum/Hemorrhoid balm'
A topical balm specifically designed for the new mother's most delicate skin. Based on traditional herbal knowledge, Push softens, lubricates and promotes elasticity when used during perineal massage. Moisturizes and soothes the discomfort caused by perineal swelling and hemorrhoids. Apply to clean skin and massage gently. Developed in partnership with a naturopathic doctor to address the needs of pregnant/postpartum women, as well as long-term hemorrhoid suffers.
Un baume topique spécifiquement conçu pour la peau très délicate de la nouvelle maman. Inspiré des connaissances traditionnelles sur les plantes médicinales, Push adoucit, lubrifie et aide a préserver l'élasticité lorsqu'il est utilisé pendant un massage du périnée. Hydrate la peau et calme le malaise occasionne par le gonflement du périnée et les hémorroïdes. Appliquer sur la peau propre dans la région touchée et masser doucement. Cesser l'emploi en cas d'éruption ou d'irritation cutanée.
Ingredients:
Olea Europaea Oil, Achillea Millefolium Root Extract*, Calendula Officinalis Flower Extract*, Althea Officinalis Root Extract*, Hypericum Perforatum Extract*, Hamamelis Virginiana Leaf Extract*, Ruscus Aculeatus Root Extract*, Tocopherol *Certified Organic Ingredient
Size: 50 g
Run out and want to order more of this product? No problem. Check out Anointment's full range of new mom & baby products here.
BueTeaFul Tea & Natural Products 'Organic Nourishment Tea'
Nourishment tea is full of iron, calcium, and many vitamins and trace minerals. This tea is delicious both hot and cold, and it can be enjoyed by all.
Ingredients: Raspberry leaf, nettle, oatstraw, alfalfa, rosehips, red clover, spearmint.
Size: 25 g
Love this tea and want to see more of what Bueteaful has to offer? Check it out here.
Lavami 'Prenatal Bath Soak'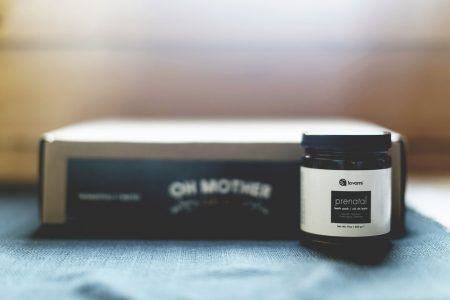 A pre/post natal blend of lavender, mandarin, frankincense and geranium to encourage relaxation while epsom and himalayan pink salts help to soothe tried muscles. Great for helping new or soon-to-be mamas take a little self-care time.
To Use: Sprinkle 3-4 tablespoons of bath soak mix into warm bath just before you're ready to get in. Stir and soak for a minimum of 20 minutes to enjoy the therapeutic benefits of this relaxing blend.
Ingredients: Magnesium sulfate (epsom salt), sodium chloride (Himalayan pink salt), sodium bicarbonate (aluminum-free baking soda), essential oils of lavandula angustifolia (lavender), *citrus reticulata (mandarin), Boswellia carteri (frankincense) and Pelargonium gravelons (geranium). *Certified Organic Ingredients
Curious what else Lavami has to offer? Check out their full product offerings online here.
Made with Local 'Real Food Bar'
The newest kid on the block, this insanely yummy bar brings together organic, fair trade coconut with dark chocolate chips, peanut butter and a pinch of sea salt. Is your mouth watering yet?
Ingredients: oats, natural peanut butter, honey, coconut, dark chocolate, pumpkin seeds, sea salt. Contains: peanuts, tree nuts. May contain traces of wheat.
Love these bars? Why not sign up for a regular delivery of them (which includes their yummy instant oatmeal as well). Check it out here.
Om Organics 'Belly Oil'
A blend of nourishing plant oils that work to minimize scars and stretch marks which can occur during pregnancy. These oils are carefully chosen for their ability to improve skin elasticity. Use morning and night.
Ingredients: Vitis Vinifera (Grapeseed Oil), Rosa Rubiginosa (Rosehip Seed) Oil, Persea Gratissima (Avocado) Oil, Borago Officinalis (Borage) Seed Oil, Oenothera Biennnis (Evening Primrose) Oil, Calophyl-lum Inophyllum (Tamanu) Oil, Lavendula Augustifolia (Lavender) Essential Oil, Canaga Odorata (Ylang Ylang) Essential Oil, Citrus Aurantium (Neroli) Essential Oil, Tocopherol (Vitamin E).
Size: 4 oz/118 ml
Run Out? And need to order more? No problem. Visit Om Organics to place an order.
The Willow's Bark 'White Grapefruit' Lip Balm
Pregnancy is a time when we're often quite discerning about smells, which is why this lip balm is so fabulous. Citrus (grapefruit) is definitely a scent that is extremely favourable for expectant mommas, and an uplifting and energizing one at that.
Non-toxic, completely edible, hydrating, nourishing, and soothing lip balm that protects and penetrates at the same time. It is crafted with organic essential oils and a touch of honey and then blended with nutrient rich oils that have been infused with wild and organic plant extracts.
INGREDIENTS *safflower oil *rosehip oil *jojoba oil *evening primrose oil ∆comfrey *calendula *lavender buds *chamomile ∆plantain *a blend of organic essential oils ∆raw honey ∆beeswax *organic ∆wild
Wanna see The Willow's Bark other product offerings?! Click here to visit their shop.
Oh Mother Care Kits 'Birth Affirmation Cards'
These Oh Mother Care Kits 'Birth Affirmation Cards' were created to serve and support expectant mothers in their journey to childbirth and even beyond. These cards have a variety of positive affirmation statements that can be applied to many different birthing scenarios and even some lend themselves well to experiences in motherhood. They reflect the common fears we face and the encouragement we need in pregnancy and further, in the throes of labour and delivery.
An encouraged practice by many childbirth educators, doulas and midwives, positive affirmations can minimize anxieties and stress in pregnancy and leading into childbirth.
They are most impactful when utilized consistently, spoken aloud and when they have a constant, visual presence in our surroundings.
This deck contains 18 positive affirmation statements + 3 blank cards to write-your-own affirmations. The cards are printed on high quality (16 pt) card stock with a beautiful matte finish and feature 6 different hand-illustrated, floral designs.
These Birth Affirmation Cards are available for purchase on their own in the Oh Mother Shop. Check them out here.