Anointment Natural Skin Care Nipple Butter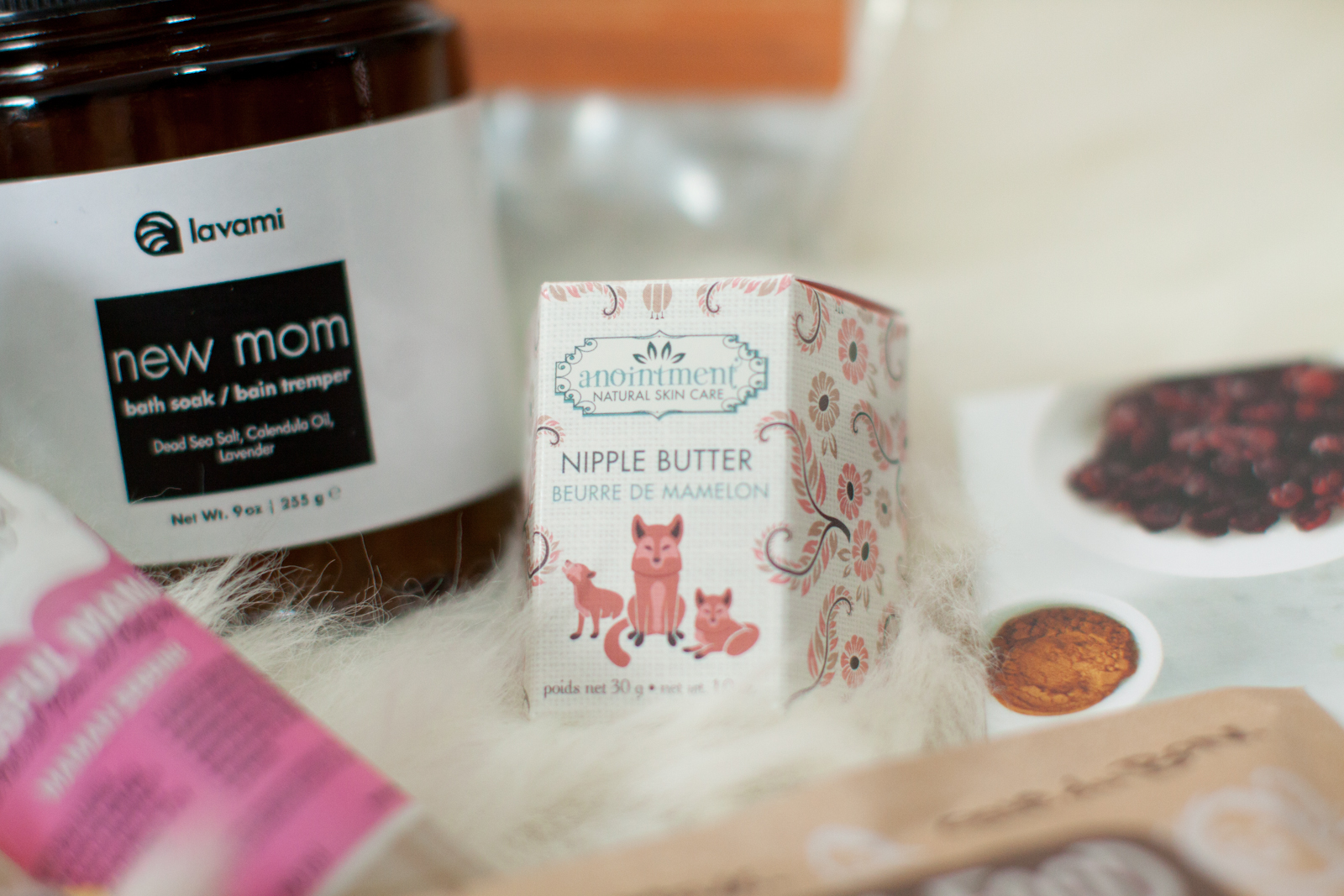 For breastfeeding moms the first weeks can be a trial of emotions and physical discomforts. Our nipple butter is designed to soothe and protect your delicate skin while being safe for ingestion. Combines the soothing extracts of organic marshmallow root and calendula flower along with organic shea butter. Vegan formula – no lanolin, no beeswax! Use on sore, cracked nipples. Contains only plant ingredients and is safe for ingestion – no need to wash off before breastfeeding. Packaged in a glass jar. Apply as needed and after each feeding.
Ingredients: Olea Europaea Fruit Oil*, Butyrospermum Parkii*, Euphorbia Cerifera (Candelilla) Wax, Calendula Officinalis Flower Extract*, Althea Officinalis Root Extract* *certified organic
Size: 30 g
Run out and want to order more of this product? No problem. Check out Anointment's full range of new mom & baby products here.
Anointment Natural Skin Care Postpartum Bath Herbs
Anointment postpartum bath herbs contain a blend of sea salt and certified organic herbs traditionally used to soothe the discomforts associated with perineal swelling, hemorrhoids, episiotomy and tearing. Packaged in convenient single-use pouches – no need to wipe down the bath tub!
To use: Soak with cool water or witch hazel lotion and apply directly to the perineum after childbirth or allow to steep in warm bath water for a calming sitz bath.
Ingredients:Sodium Chloride (sea salt/sel de mer), Avena Sativa*, Plantago Major Leaf*, Achillea Millefolium Flowers*, Calendula Officinalis Flower*, Hammelis Virginiana Leaf~ *Certified Organic ~Wildcrafted
Anointment also offered a wide range of natural skin care products that you might like to check out. Check out their full catalogue of goodies here.
Bueteaful Natural Products Blissful Mama Spray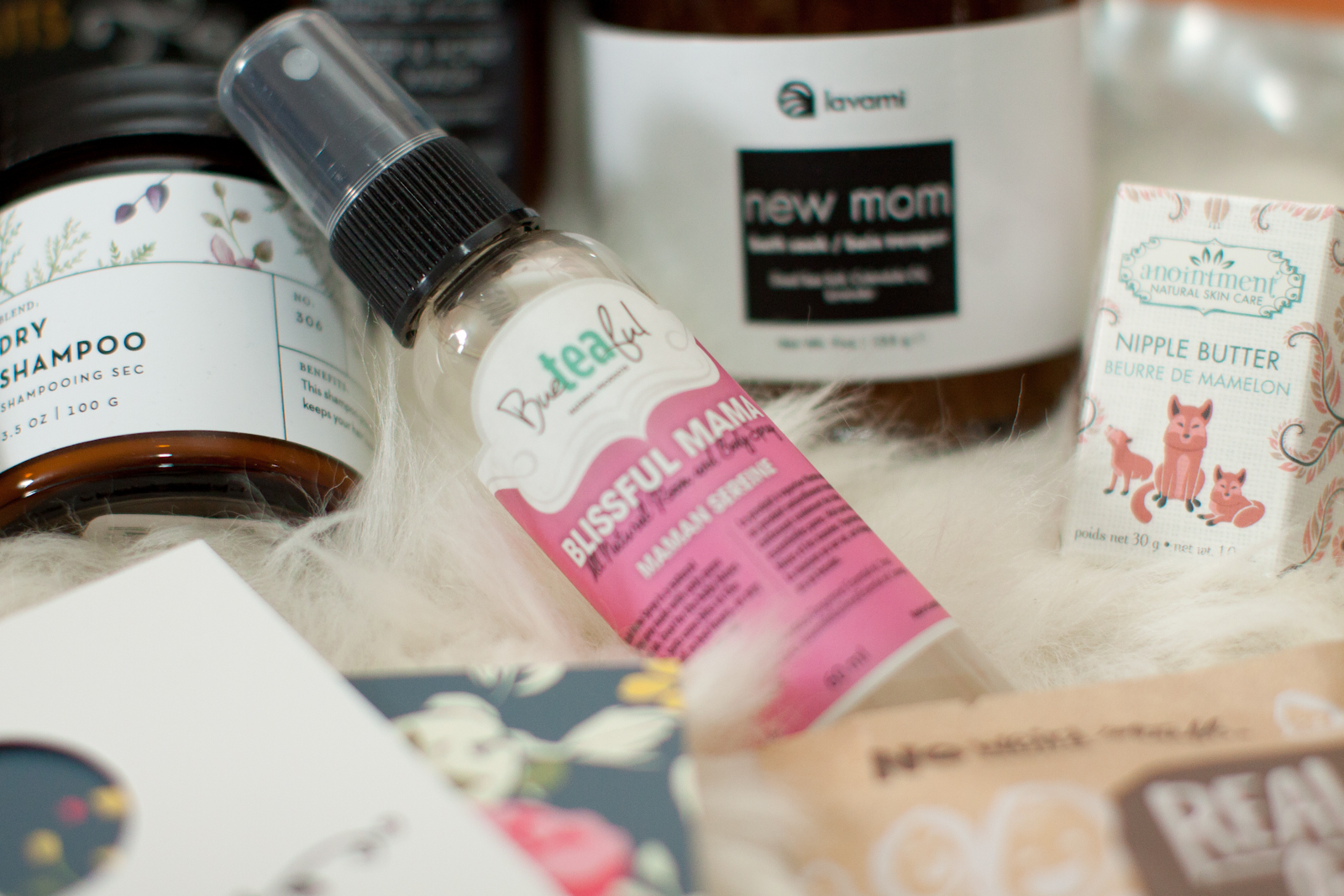 Blissful Mama Spray is a natural uplifting spray made with only pure essential oils. Great for the baby blues and nausea. Spritz some bliss in the air or on yourself, on bed linens, or any time you can use a pick-me-up.
Ingredients: Distilled water, Citrus Reticulata(Tangerine) Essential oil, Citrus sinensis(Sweet Orange) Essential oil Citrus aurantifolia(lime)Essential oil, Cananga Odorata(Ylang Ylang) Essential oil.
Size: 60 ml
Love this product and want to see more of what Bueteaful has to offer. Check it out here.
Lavami New Mom Bath Soak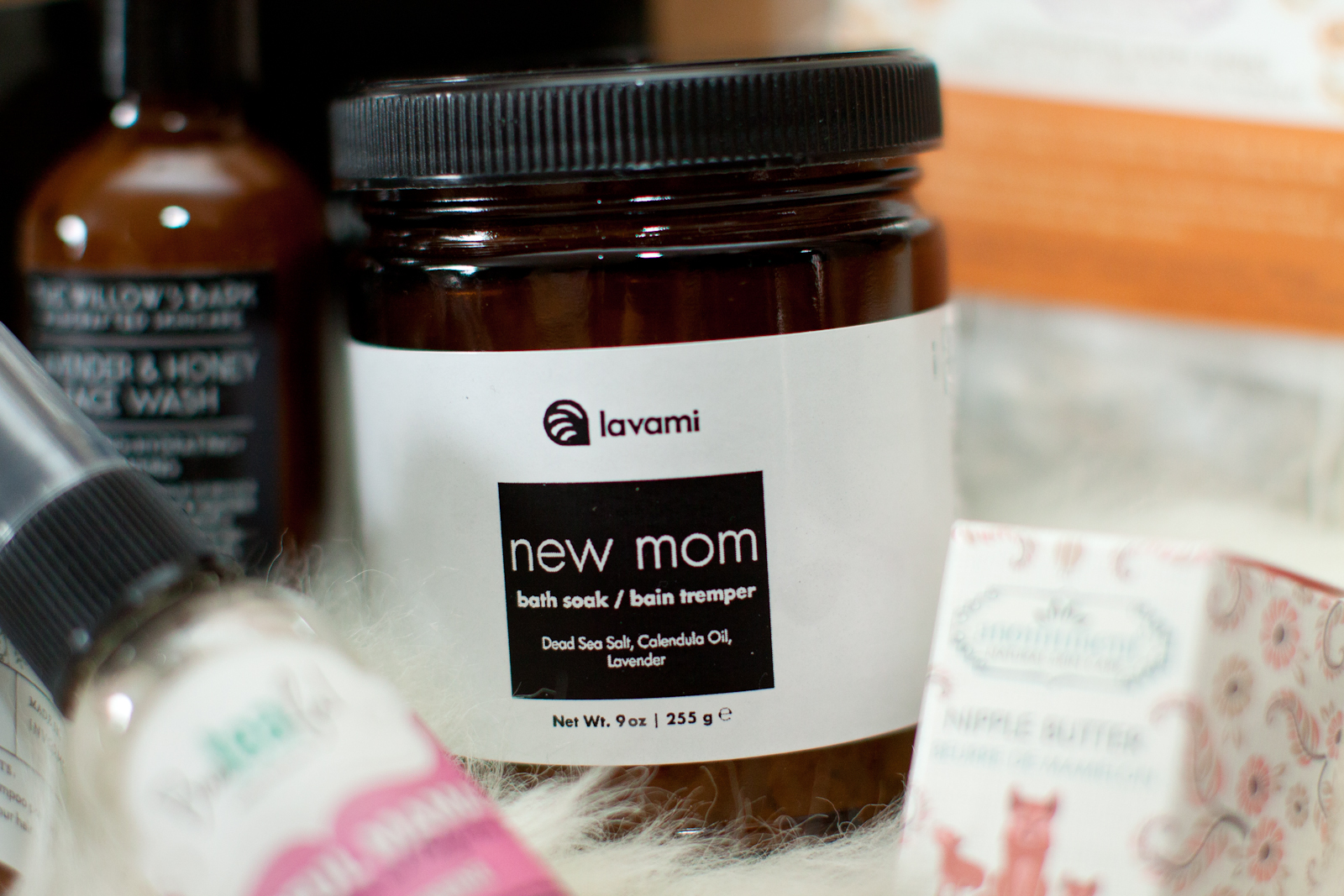 Created exclusively for Oh Mother Care Kit's New Momma Care Kit, this bath soak is a gentle formulation designed to help a new mom heal and recover from child birth. It contains calendula oil which has anti-inflammatory properties and can help soothe and soften skin. This soak also contains lavender which helps to calm the nervous system, improve circulation and has an antimicrobial properties to help fight against infection. This bath soak can be added to a sitz bath postpartum or used at any time, in a regular bath to help make a new momma's oh-so-rare 'me time' a little more relaxing and rejuvenating.
Ingredients: Dead sea salt, calendula oil and lavender.
Size: 9 oz
Curious what else Lavami has to offer? Check out their full product offerings online here.
Made with Local Real Food Bar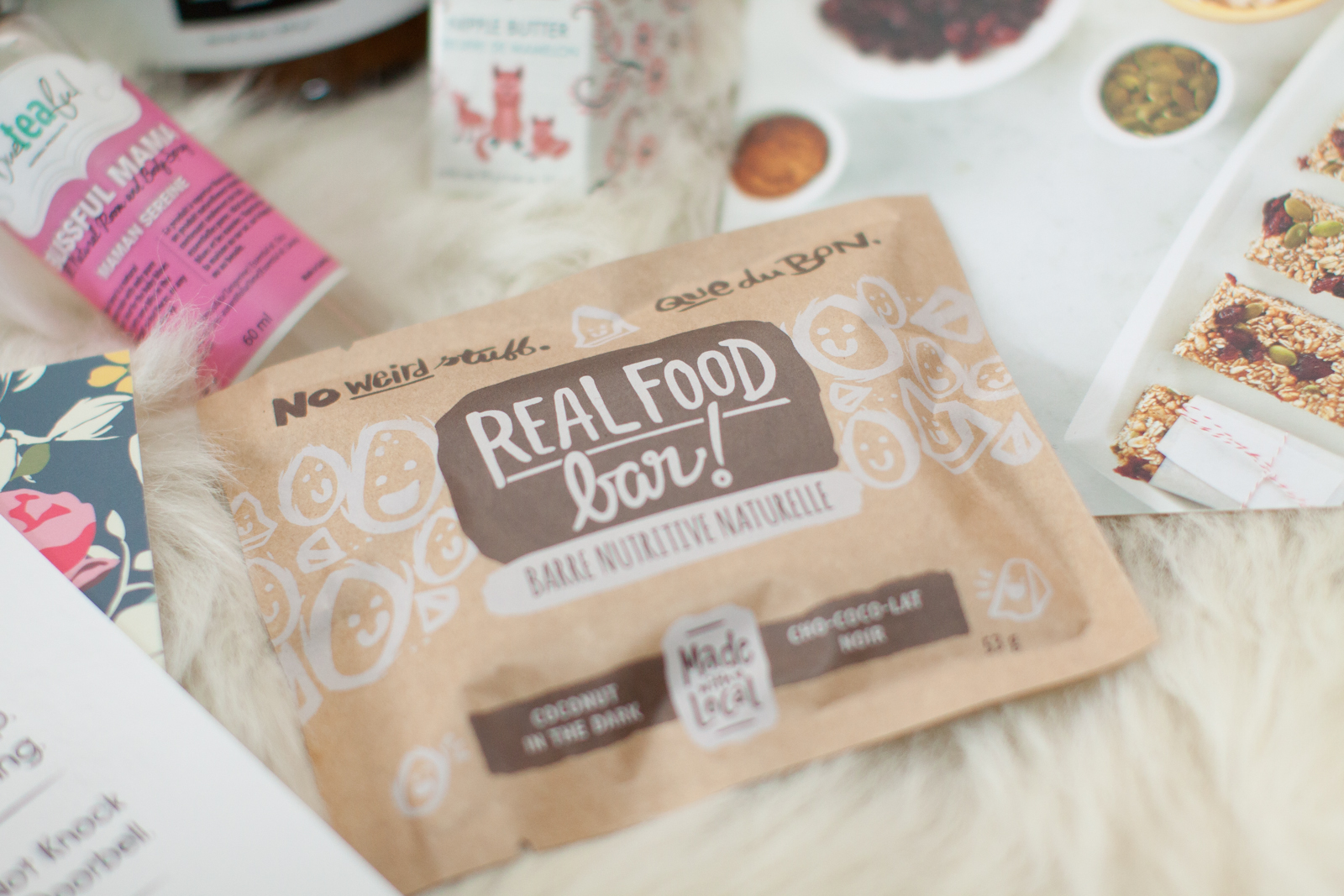 The newest kid on the block, this insanely yummy bar brings together organic, fair trade coconut with dark chocolate chips, peanut butter and a pinch of sea salt. Is your mouth watering yet?
Ingredients: oats, natural peanut butter, honey, coconut, dark chocolate, pumpkin seeds, sea salt. Contains: peanuts, tree nuts. May contain traces of wheat.
Love these bars? Why not sign up for a regular delivery of them (which includes their yummy instant oatmeal as well). Check it out here.
New Moon Tea Co. Mama's Milk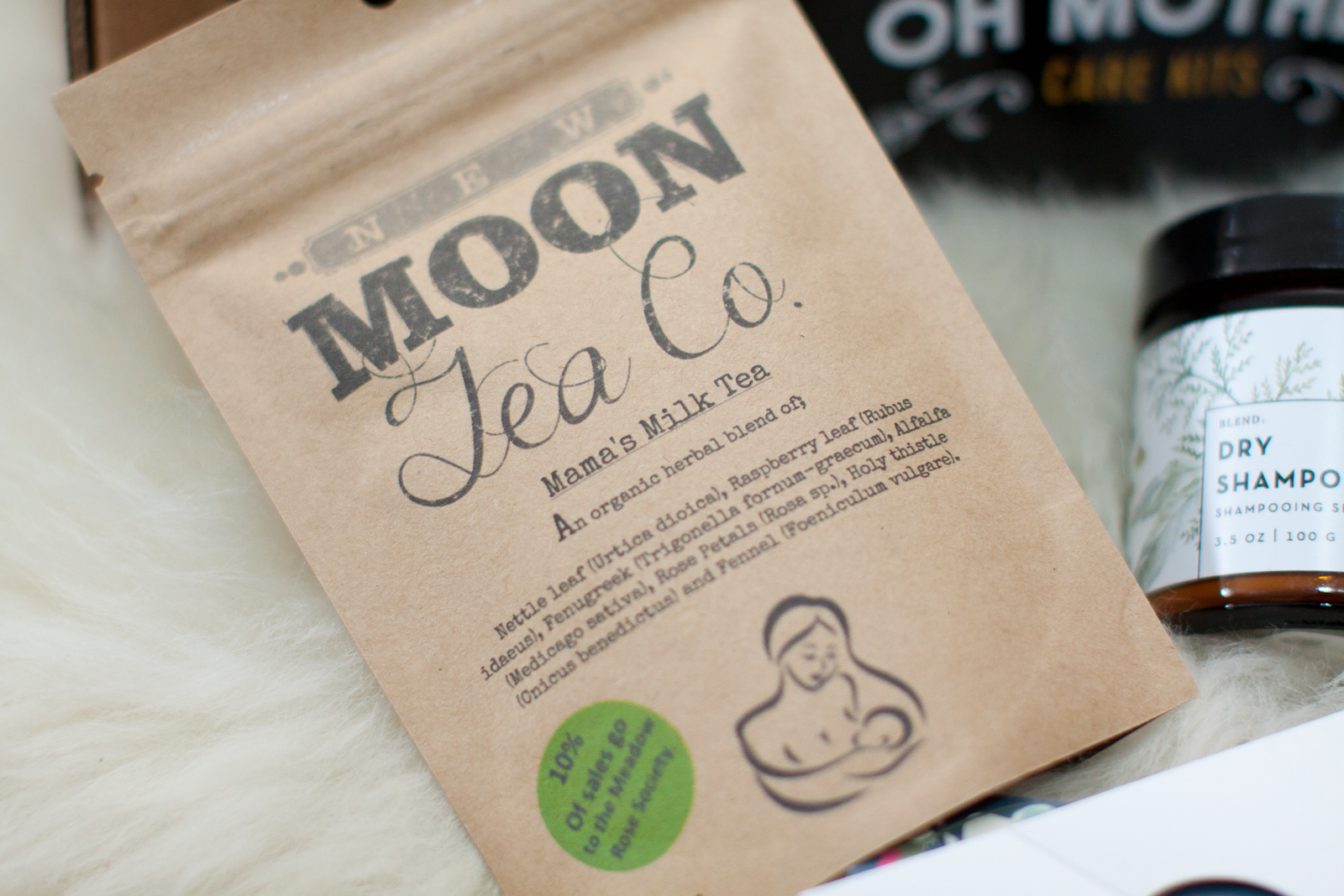 Enrich your breast milk, increase supply and aid infant colic with this specially designed formula with herbs that have been used for centuries to aid women and babies in a natural way. Fennel – aids digestion and colic through the breast milk and increases the flow. Nettle leaf – Enriches milk with iron, calcium, vitamin k and potassium. Raspberry leaf – Encourages the flow of breast milk. Beneficial for women, it helps balance the hormones and is a good source of magnesium, potassium and B vitamins. Fenugreek – Increases breast milk supply (do not take if you have low blood sugar) Holy Thistle – Increase breast milk supply. Alfalfa – Increases breast milk supply. Each Small Bag contains 30 g or about 12 cups of tea, steep for 8-10 minutes. Each Large bag contains 60 g or about 24 cups of tea. This product is not intended to treat, diagnose, cure or prevent any disease. It is not intended to represent or replace professional medical advice.
Run Out? And need to order more? Or maybe you wanna check out New Moon Tea Co's full tea offerings. Visit them here.
Om Organics Dry Shampoo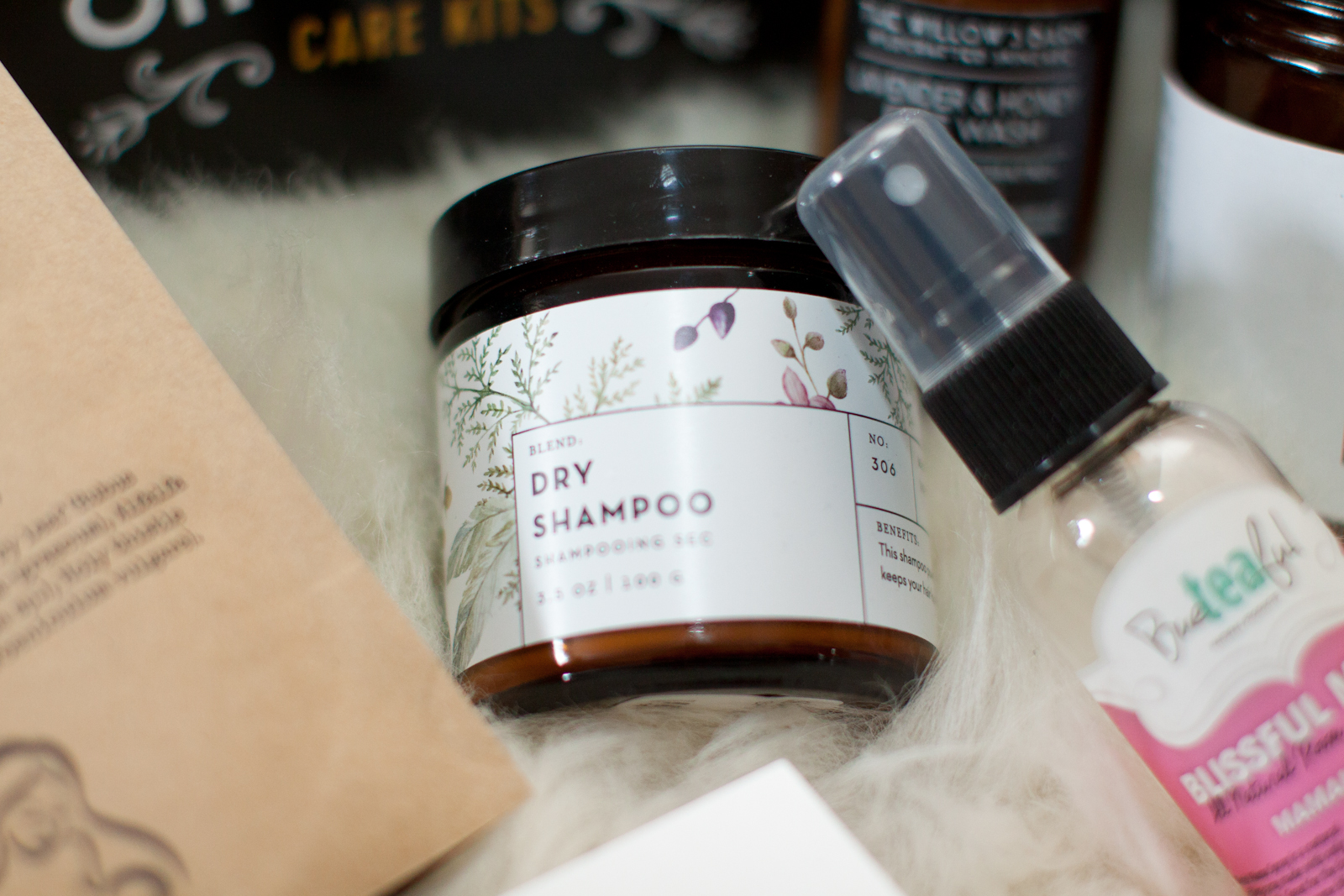 When you're a new momma and showering is a definite luxury in which you can't always indulge, dry shampoo is your best friend. With so many yucky aerosol spray versions and chemical-based dry shampoos on the market, this product is a refreshing alternative that works just as well but is made from all natural, safe ingredients. It is a light shampoo powder that absorbs excess oil and increases hair volume. Use a powder brush to dust into your roots for a precise application. Massage into scalp.
Run Out? And need to order more? No problem. Visit Om Organics to place an order.
The Willow's Bark Lavender & Honey Exfoliating Face Wash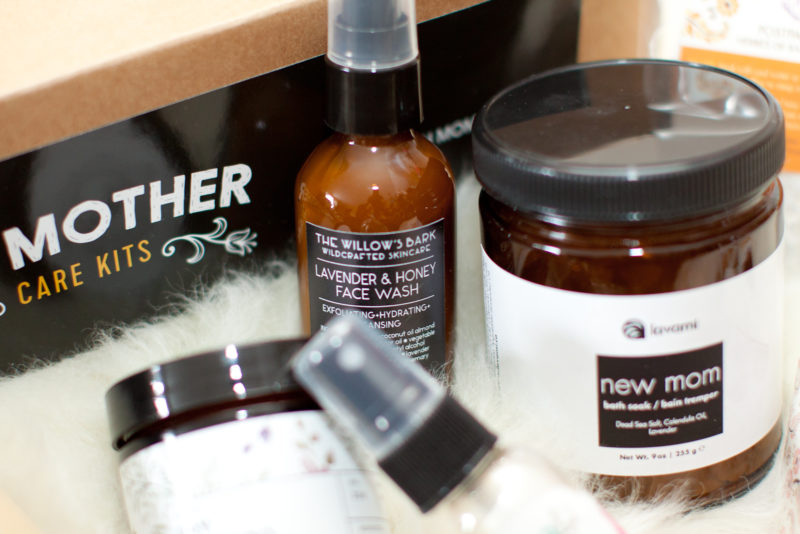 This creamy cleanser is an all-natural, oil-based, safe alternative to cleanse the sensitive skin on your face without the use of harsh soaps and industry toxins.
It gently removes makeup, dirt, and dead skin cells with biodegradable jojoba esters, and with the help of organic essential oils and raw local honey this soap-free, oil-based formula leaves your face feeling refreshed but not stripped afterwards.
Ingredients- Aqua, *Coconut Oil, Raw Local Honey, *Vegetable Glycerin, *Stearic Acid, *Sunflower Oil, *Castor Oil, Jojoba Esters, *Guar Gum *Lavender Essential Oil, *Lemon Essential Oil *Tea Tree Oil, *Rosemary Essential Oil, *Rosemary Extract, Citric Acid *organic ∆wild
This product is 95% organic and all bee products are humanely, and locally sourced
Wanna see The Willow's Bark other product offerings?! Click here to visit their shop.